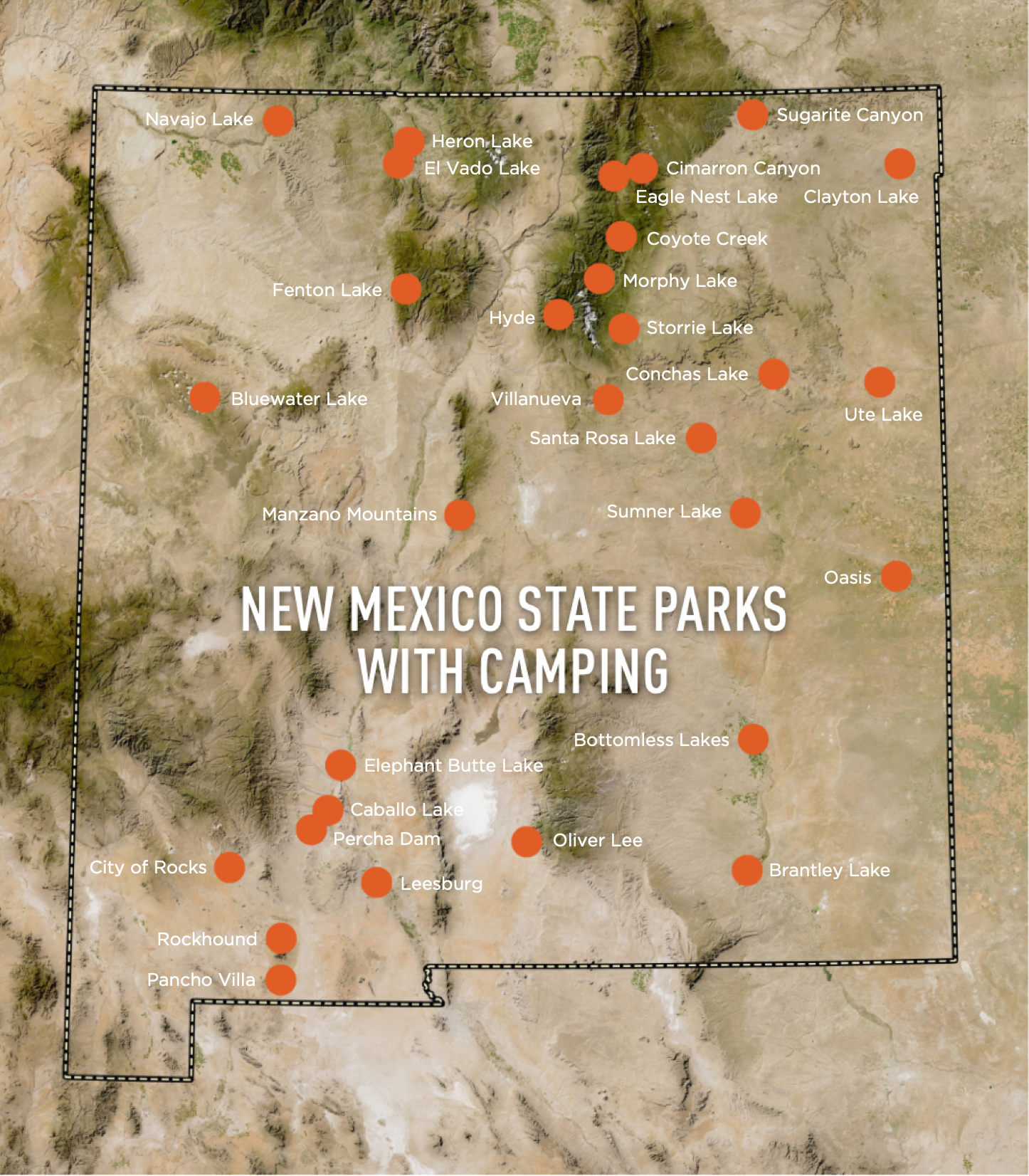 THE CHEAP RV LIVING FAMILY has long sung the praises of the New Mexico State Parks annual pass. Where else can an non-resident camp with free water, trash, dump stations, and showers for as little as 61 cents a night?
New Mexico residents: $180
New Mexico resident 62+ or disabled: $100
Out-of-state residents: $225
You can buy the annual pass online, but they mail it to you. If you wander as much as I do, it might be a while before your mail can catch up with you. So the easiest way to pay is at the park — with cash or check only, no cards.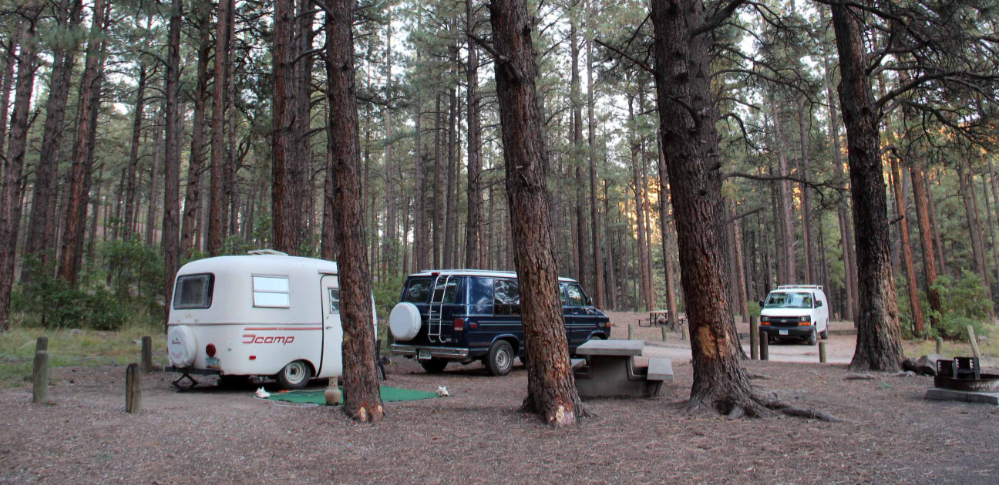 Despite rising prices elsewhere, New Mexico's camping rates have not increased during the ten years I've been wandering the West. However, like so many other campgrounds, usage has increased in that time. That has led New Mexico to switch more of its sites from first-come-first-served to reservation-only. This isn't as much of a problem for those who don't need a developed campsite. But it can present challenges to those of you who want one with hookups and other amenities.
My friend, Debra, who has an annual pass, tells of her difficulties reserving sites this year for her Class C motorhome:
Last summer, during a single day in June, we made reservations for the entire summer — July, August & September.
This year, we began making reservations in April and had to change plans at least half a dozen times because parks were full — all the way through the maximum reservation window of October!
We ended up circling around and coming back to a few areas several times just to get open sites.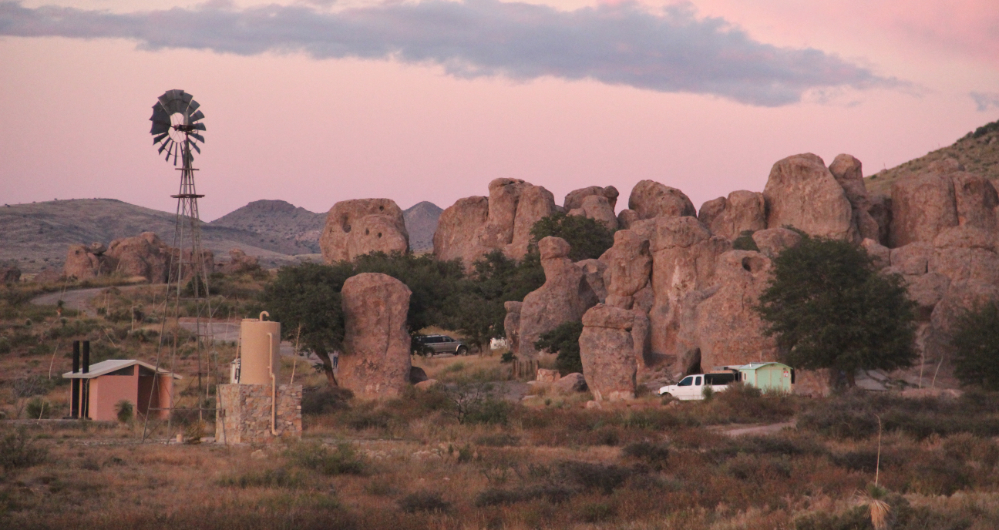 Needing to make reservations is impractical for those of us who's travel plans are often determined by the whim of the day. But knowing there will be a site for us certainly beats crossing your fingers for one of the remaining first-come-first-served sites.
The types of campsites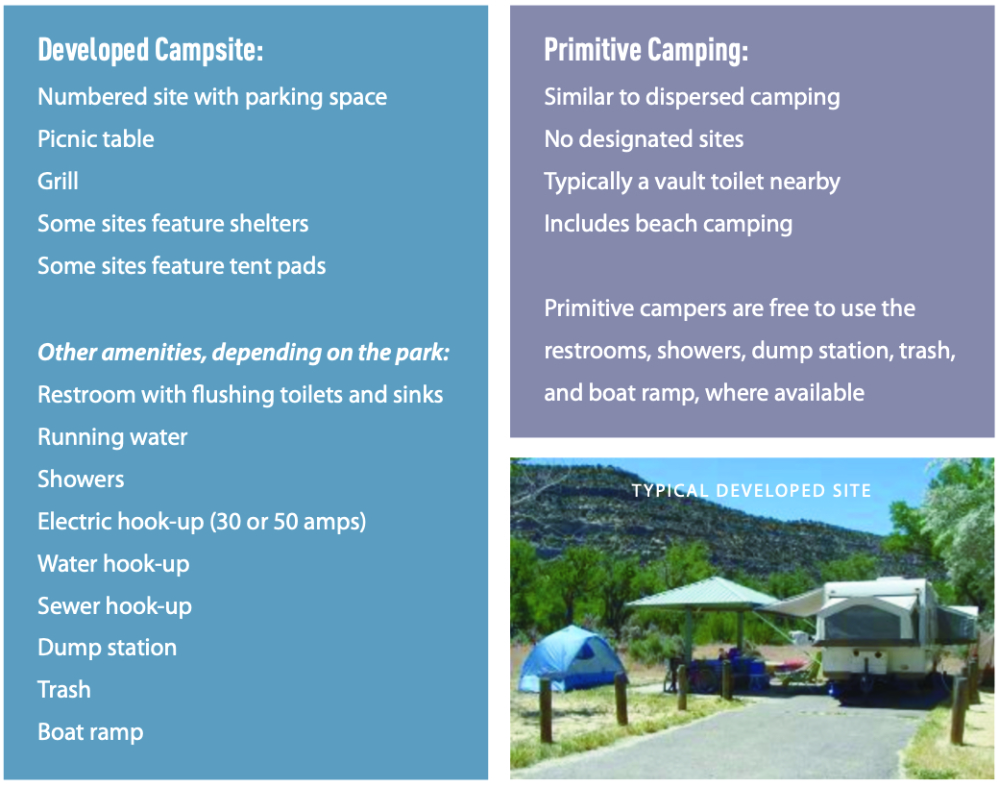 Not all of the campgrounds offer primitive sites, so check the New Mexico State Parks site for details.
Extra charges
Sites with hookups charge extra, but you get $10 knocked off the fees when you have an annual pass.
However, the non-refundable reservation convenience fee tacks on $4 per night for the first three nights, but nothing more after that. If you can get a reservation.
Hoping for luck
Even though there are fewer first-come-first-served sites, you might be able to show up unannounced and snag a reservation site for at least one night if no one has reserved the spot. Some campgrounds have small signs like the ones below. Even without the signs, you should still check with the park staff. My experience is that they don't let you occupy the space until late afternoon or early evening, in case a reservation comes in. If it does, they might offer you an overflow spot for the night.

Good things without an annual pass
Most of us nomads like a shower, and we all need water and would like a place to dump our trash and maybe our tanks. Well, you can have all that with a $5 day pass. Plus you get to spend time at a nice lake or in a beautiful forest. The showers (in parks that have them) don't require coins or tokens. Just keep pushing the timer button.
Stay limit
Campers may stay in a given park for a maximum of 14 days during a 20-day period. You can go to any of the other parks, stay a week or two, then return to the previous park if you like. The New Mexico State Park system doesn't limit the number of days a year you can camp with them. It all depends on your schedule, your budget, and your ability to secure reservations.