EACH SUMMER a majority full-time boondockers escape the heat by moving to higher elevations and/or latitudes. But those plans might need to change this year because of the incredible amount of snow.
Look at this map. The West and  Northern Plains were hit by storm after storm this winter. The Great Lakes and New England have also been hit hard. As I write this on March 11, snow is still falling in the Sierras which are already buried under 50 to 70 feet of snow.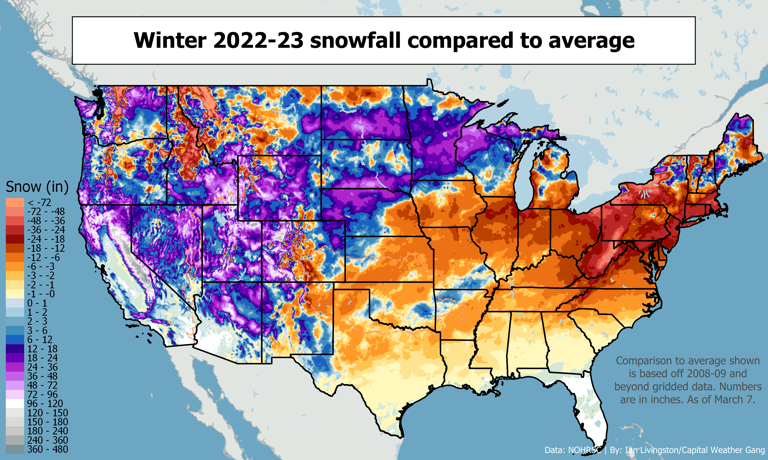 That means many areas will still be covered in snow later — maybe much later — into the camping season unless spring is warmer than usual. But AccuWeather's Senior Meteorologist Paul Pastelok has predicted:
"We're feeling highly confident that there's going to be a lot more cold air still around the northern Rockies and northern Plains. We could even see a few late-season snow events as well."
Until the thaw, fallen trees or slides can't be cleared and damaged roads can't be repaired. It will be later before established campgrounds can complete their usual winter cleanups, delaying their opening. Until the thaw is over, roads will be muddy and campsites will be spongy. Even areas below the snowline will be affected by the runoff. And if there are cycles of thawing and freezing, the snow turns to ice.
However, if spring is warm enough to speed thawing, it would create flood conditions, landslides, and road damage.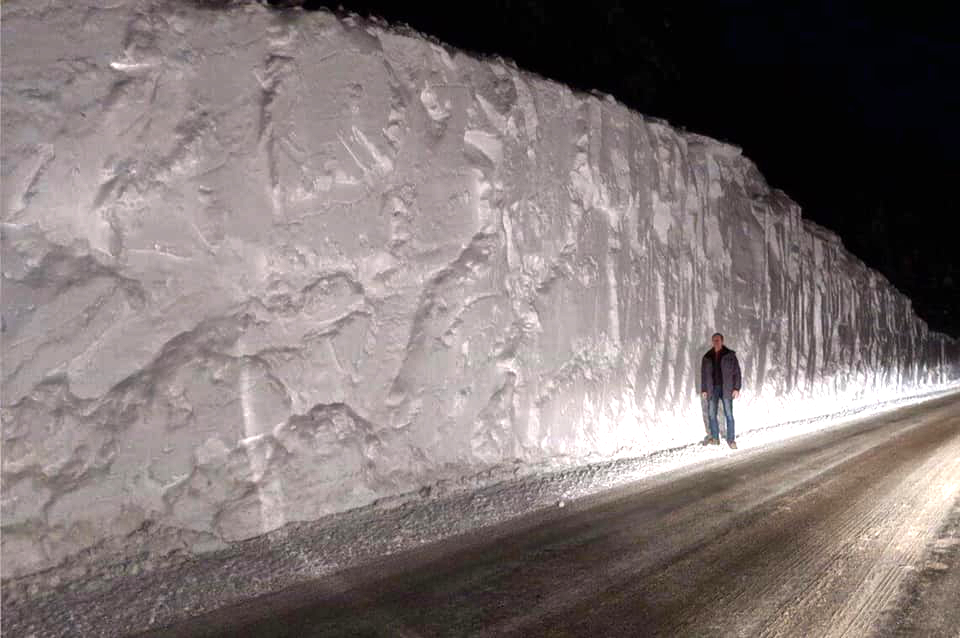 Until snowbound places are accessible and suitable for our use, camping will be more crowded — the same way freezing weather across the continent concentrated snowbirds into the remaining tolerable areas this winter.
Where can we go?
So, the regions far from the mountains should be okay, right? Not necessarily. The forecast for Mississippi Basin warns of possible increases in sever summer storms, including tornadoes. The Plains will likely be dry but too hot for comfort. The South will be its usual oppressively humid self and most of the Southwest will be hellishly hot.
I think that means keeping your eye on the forecasts and keeping your plans flexible.