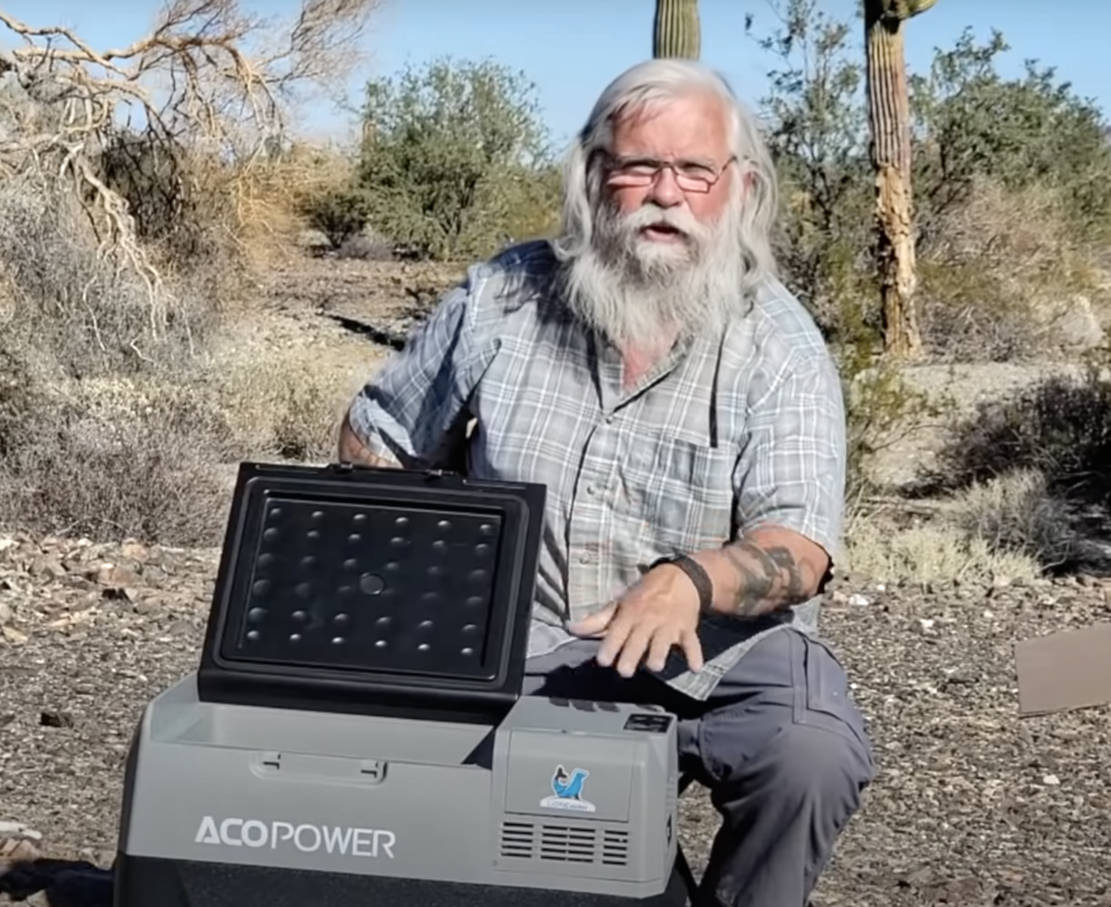 ACOPower CREATED A LINE OF PORTABLE REFRIGERATORS powered by their own interchangeable lithium batteries. You can recharge the battery directly with solar panels, with AC shore power, or a vehicle's 12V power port. And the battery's USB ports can power other electrical devices.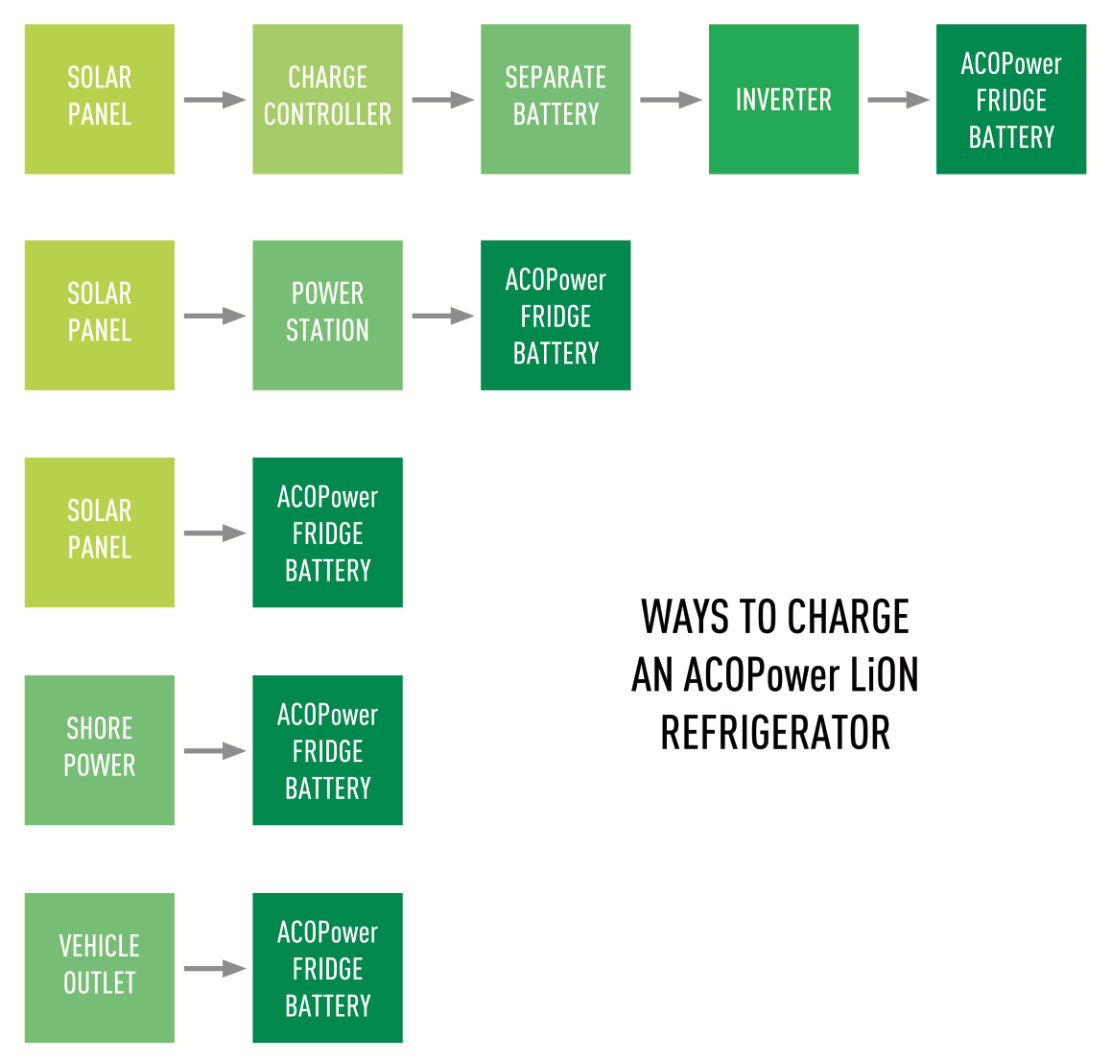 From our experience, the ACOPower LiON Coolers are well made, fairly rugged, and perform great. However, the big question with any product is whether it serves your needs and fits your budget.
Who are they for?
Some of you want refrigeration as simply as possible, without a lot of electrical complexity. Just load the fridge in your vehicle and go. You can do that with the LiON Coolers. The fact they call them "coolers" suggests that's how the company sees them being used, like good old ice coolers, but without the ice. Take it on a camping trip or other outing, then come home and recharge the battery. The ACOPower representative I talked to said it was intended for part-time travelers with a healthy budget. 
ACOPower is calling the newest versions of these fridges "Solar Freezers," perhaps to make them seem more capable and special and to better justify their price. 

LiON Coolers/Solar Freezers are expensive. Grab-and-go convenience costs more. And the 193Wh battery alone adds considerable cost. If you want a backup, or one to charge while using the other, it's $225. 
For the price of a complete 30qt LiON Cooler, you could buy a budget-friendly externally-powered fridge of the same size and a more powerful, more versatile 268Wh power station to run it. That makes more financial sense to me.
On the other hand, you could recharge the LiON Cooler battery from your vehicle's charging system while driving (if you have the awareness, discipline, and isolator circuit to avoid draining your vehicle battery) and a couple hundred Watts of solar for when you're camped. But you could recharge a power station the same way. Caveat: you need to be driving a lot of miles, almost daily, to generate enough power to recharge either a self-powered fridge or a power station.
Oh, and one problem is that the LiOn Cooler's 12 Volt adapter is unique. This is not like any other I've ever seen. If you lose it, you've got to buy another of theirs and that's a real disadvantage, I hate it when companies do that.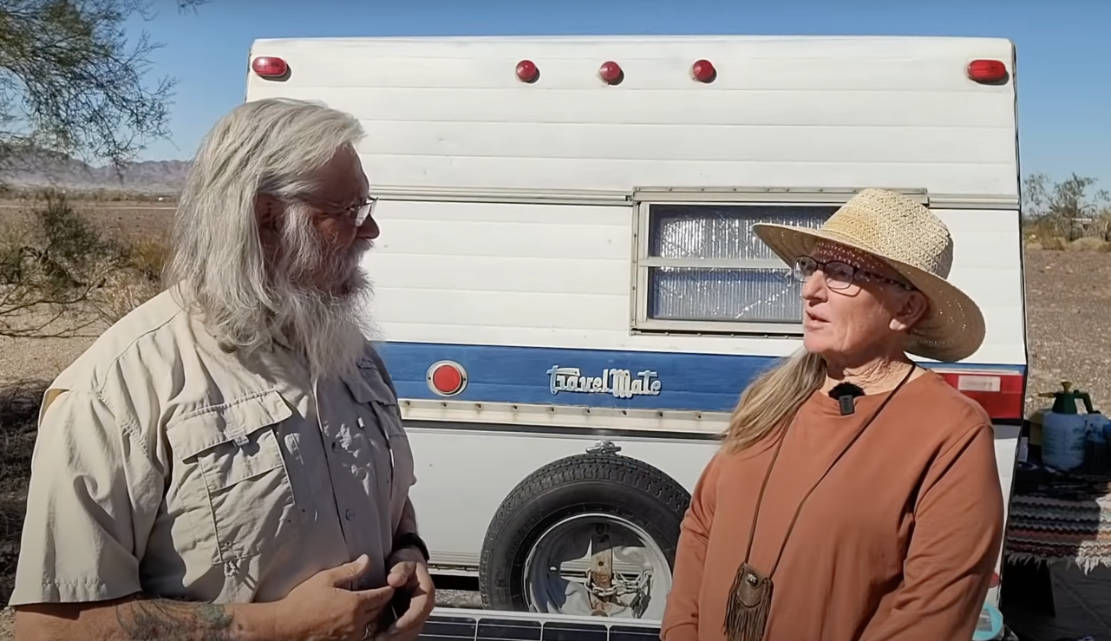 User impressions
My friend Linda has been using an ACOPower LiON Cooler for about a month now. When asked how she would rate it on a 1-to-10 scale, she replied, "I would give it a solid nine. It's roomy on the inside and doesn't really take a lot of power." The reason Linda didn't rate it a ten is that it makes a bit of noise. "I'm not sensitive to noise, but it's a little bit loud. Nothing unacceptable to me."
As for the battery, "It took five hours to charge from zero to full, which I thought was pretty good. I'm using a portable 175 watt solar panel which isn't a whole lot." It was January when Linda said this, when there's the least amount of sunlight.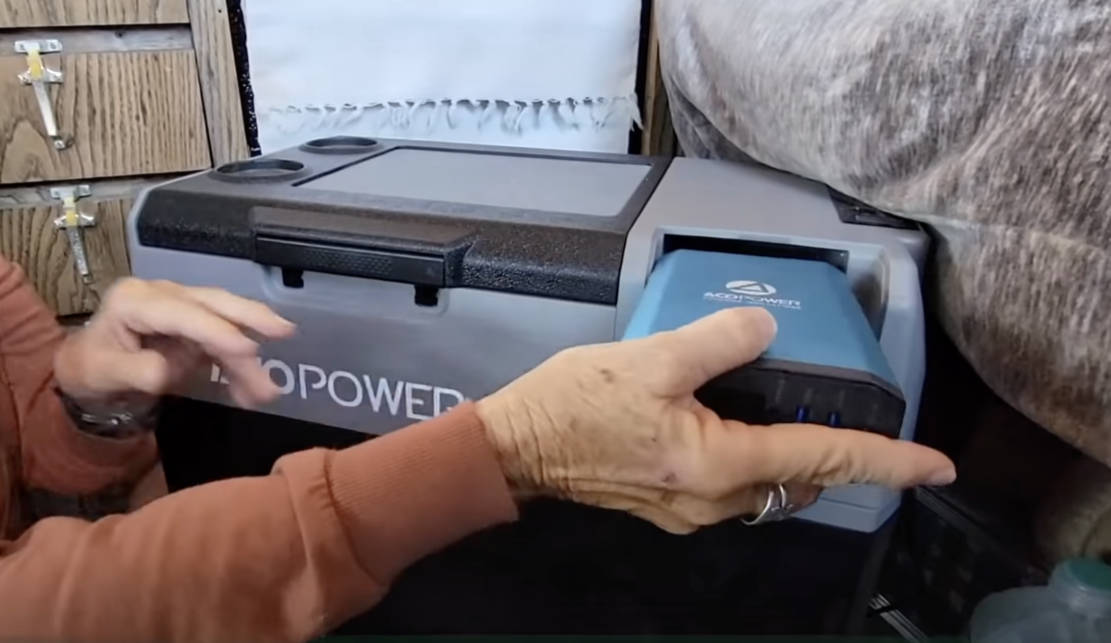 "The battery lasts about 24 hours, the way I use it. I have the temperature set on 40 degrees. I'm sure a lot of people would probably go down to about 36, but I just keep it a little high to save on energy."
Conclusion
So, the LiON Cooler works very well. The big question, as I've said before, is whether it makes sense for your needs and pocketbook. That's something for you to decide.