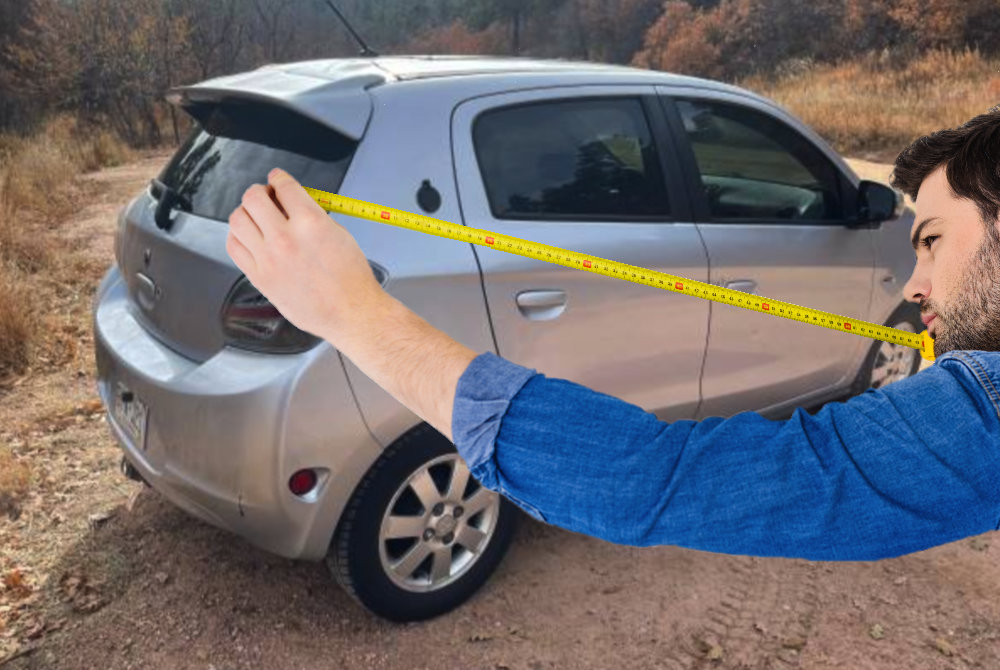 FROM TIME TO TIME, an aspiring nomad will ask whether it's possible to live in a particular vehicle — usually one they already have. Of course, what they're really asking is whether they could live comfortably and happily in it, because humans are capable of living in everything from a palace to a couple of square feet of dirt.
Earlier this year we ran an article about creating living space in a Toyota Yaris. It was a very basic conversion. Remove the passenger and rear seats, make a level platform, add a solar electricity system, then toss in the rest of your stuff.
Now a guy in Colorado, with professional level building skills, has adapted an even smaller car — A Mitsubishi Mirage. Here are some details from the Craigslist listing:
2015 Mitsubishi Mirage
3 cylinder engine
45-50 mpg
Automatic CVT transmission
Full Built-in conversion with kitchen
Fully operational sink with 3 gallon reserve
Folding upper Faucet
Three very deep cubbies for maximum storage
Under seat and under bed storage with full access to the spare tire
Bed measurements are 6' 3" x 2'
Fully integrated solar system with upgraded battery capacity
110 V AC outlets which work off of the 120 watt solar panel and built-in inverter
This vehicle could also be plugged in to any 110 volt outlet with just an extension cord so you were able to run air-conditioning and heat without running the vehicle
Blackout heat retaining window covering
1 inch tow hitch receiver with four pin wiring harness. Great for bike racks or extra luggage. Vehicle also is able to tow if need be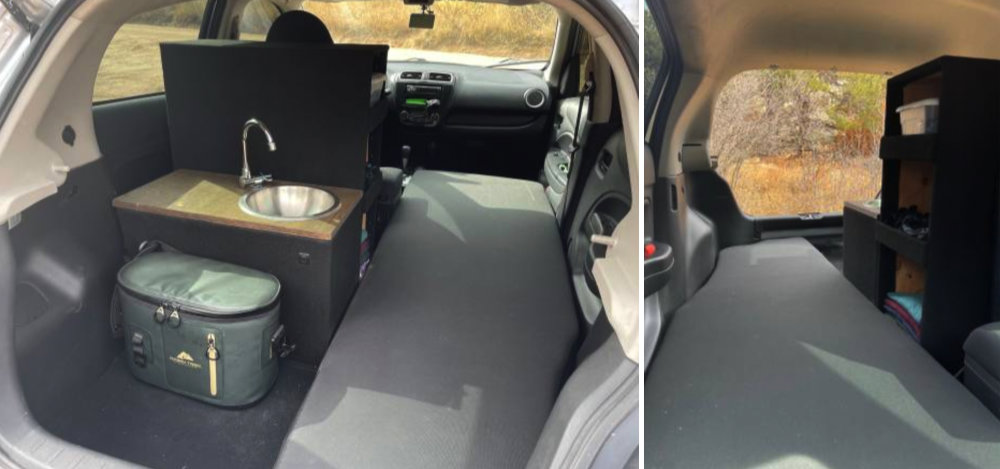 I'm not saying you need to do something similar. I'm sharing this to show what is possible and to maybe inspire some ideas. And it might even create some hope among those who need to live in whatever they already have.