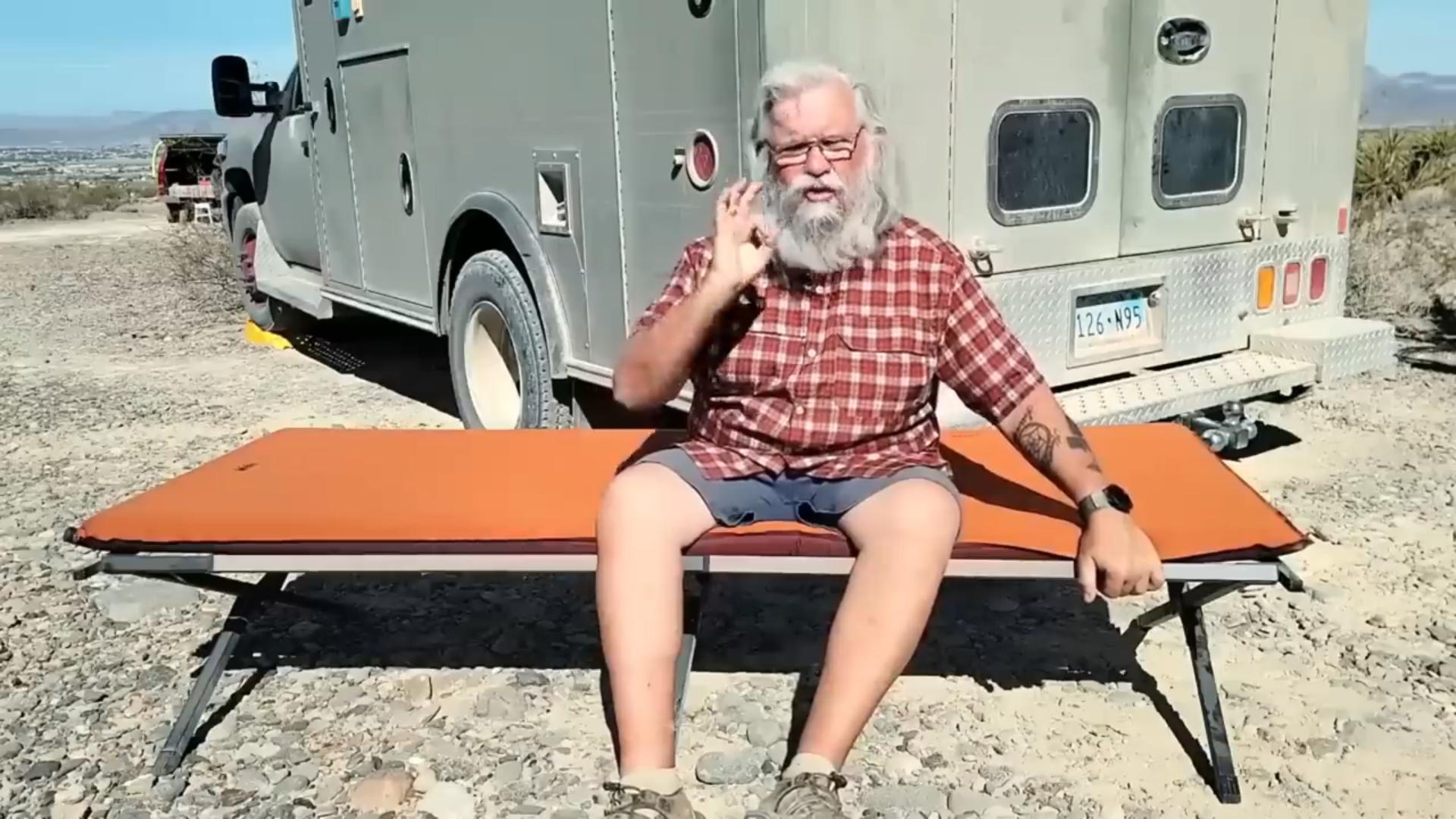 IF YOU'RE LOOKING FOR A NO-BUILD BED, this Coleman Trailhead II military-style cot may be for you. Many of you are being forced into your vehicles or want to be in your vehicles, but don't have a lot of money to do a big elaborate build. Or you don't have the skills or tools and can't find anyone to help.
Coleman makes a good, solid, middle-of-the-road product that works and works for a long time. That's been my experience, anyway. If you need a bed, this could get you into one until you're ready to build your own and do your own build. For a no-build build, this is a good solution.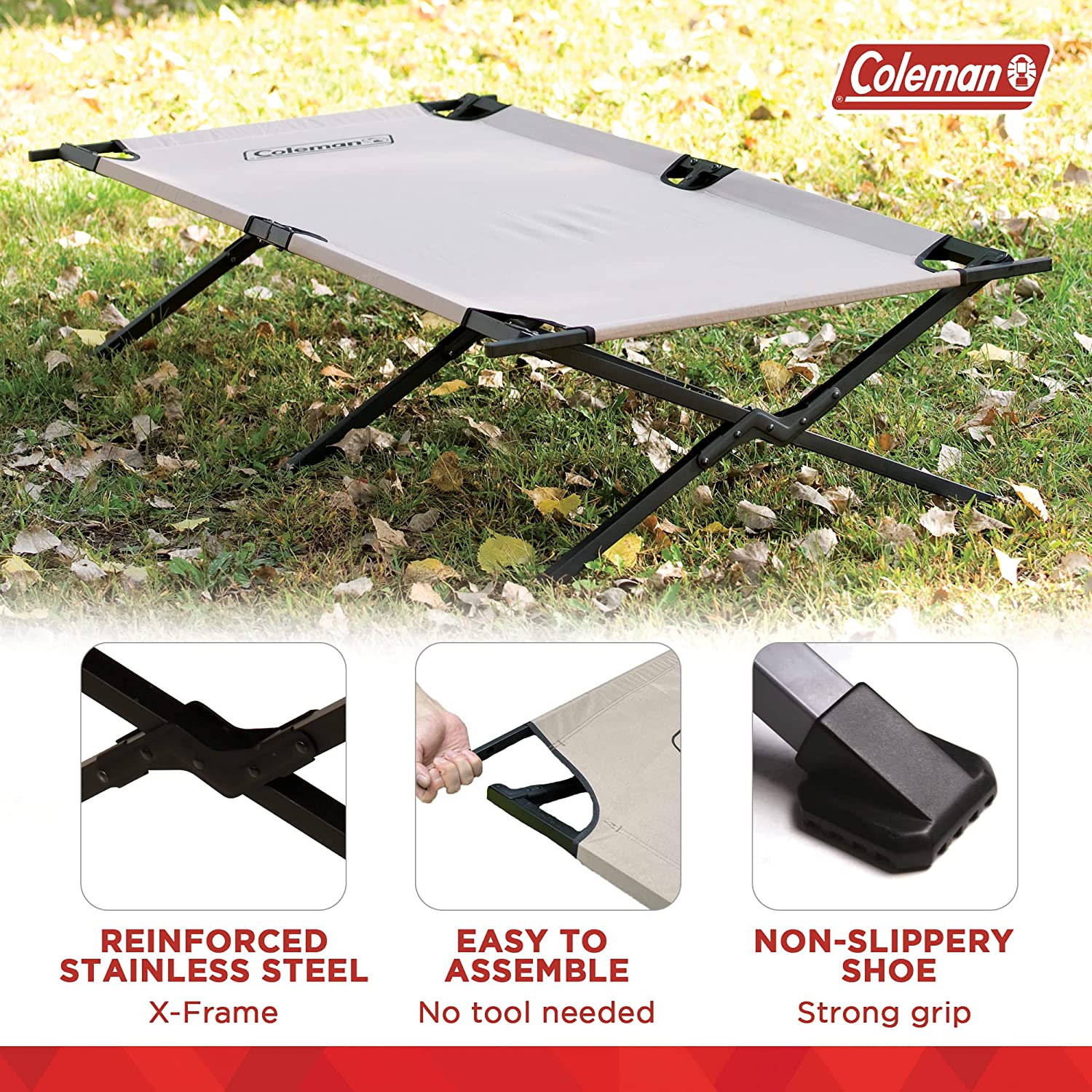 About
ELEVATED COMFORT: Eliminates the discomfort of sleeping on rough or cold ground
BUILT TO LAST: Strong cross-bar steel frame
SUPPORTS: Up to 300 lb
MAX HEIGHT: 6 ft. 2 in
DIMENSIONS: 73 x 35 x 17 in
PORTABLE: 21.5 pounds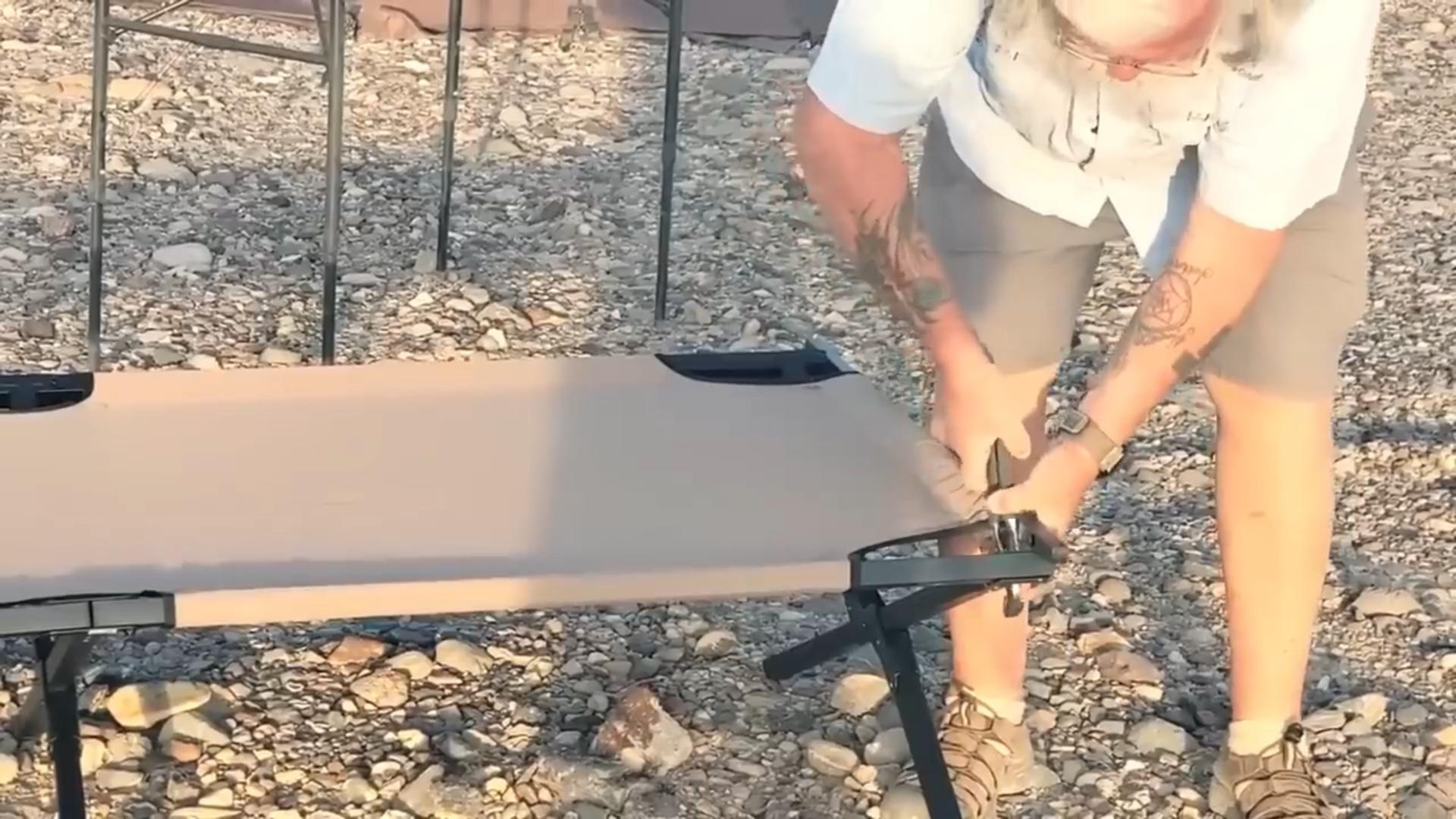 Specifications
It's 73" or 6'2" long, so the size will fit most of us. At 73", it will also fit most of our rigs and inside a tent. This cot is 30" wide and supports up to 300 pounds. It's a military-style with a folding steel frame. The bed stands 17" off the ground, with room underneath for storage.
Assembly
Putting this together did take some time and patience. Getting the spreader bars into the holes at the end was hard and really had to be stretched to get it in place. The instructions say no tools are needed for assembly, but I needed something to help give me leverage and stretch the heavy-duty polyester fabric the first time I set it up.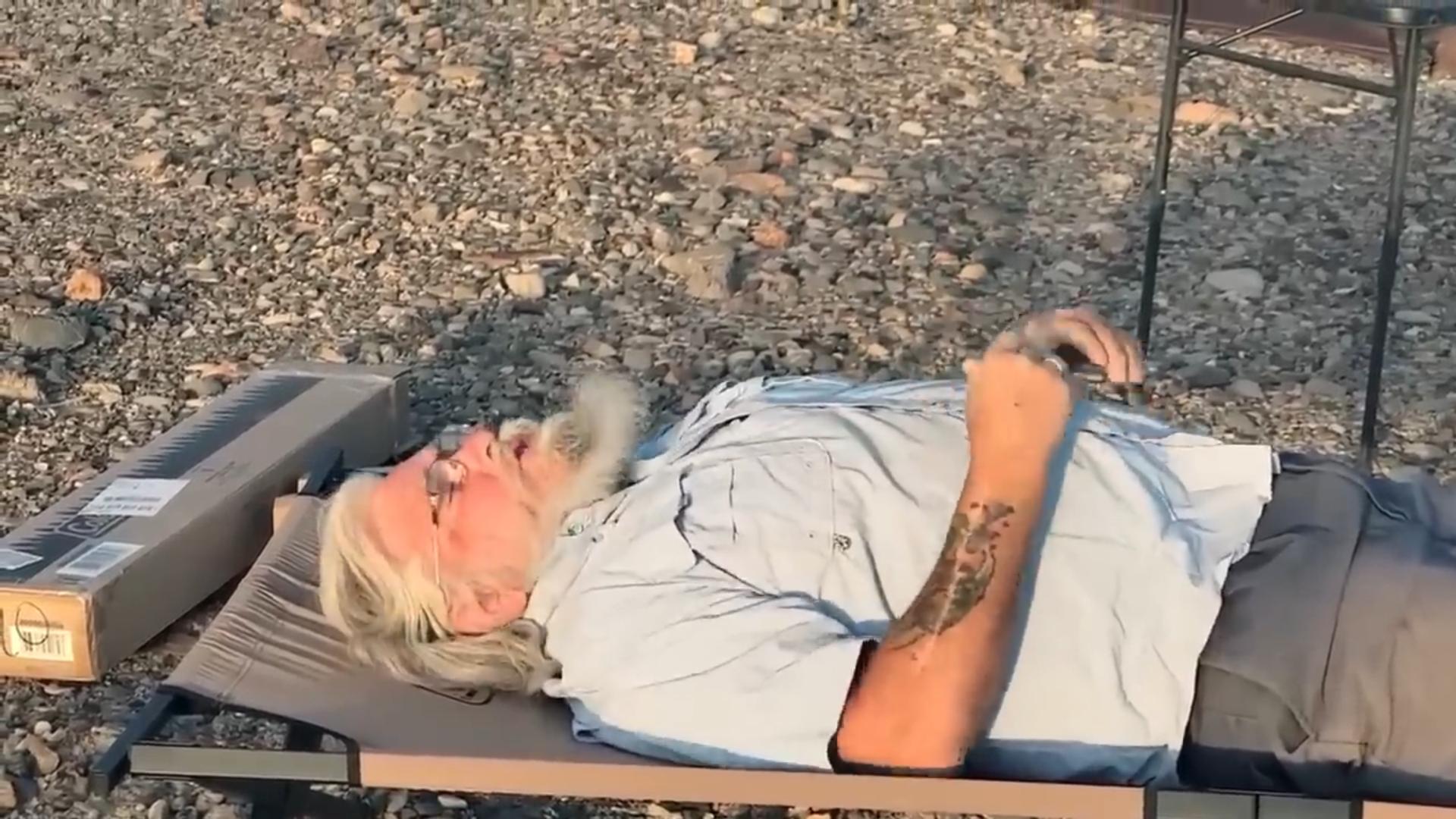 Comfort
Laying down directly onto the cot is comfortable enough. When I put my arms out to the sides, I do hit the sidebars though I don't sleep this way. The bars that stick out at the end may catch on something, but if you cover them with blankets, that won't be a problem.
If your floor is uneven, you'll want to modify the legs. A 2×6 wood piece across the bottom would allow you to raise either end an inch and a half at a time. You can micro-adjust it a little from there by putting more at the corners underneath.
Cot + Self-Inflating Sleeping Pad
These two work really well together. A pad that covers just beyond the frame is ideal. That's going to keep you from hitting the bars. I love the Therm-a-Rest style sleeping pads and slept on a Mondo King for over 5 years. The pad solves any problem of your arms hitting the bars on the sides. I can add a few puffs of air or take a few out and make it as soft or as hard as I want. This combination could not be more comfortable, and you can buy them in different sizes to get the best fit.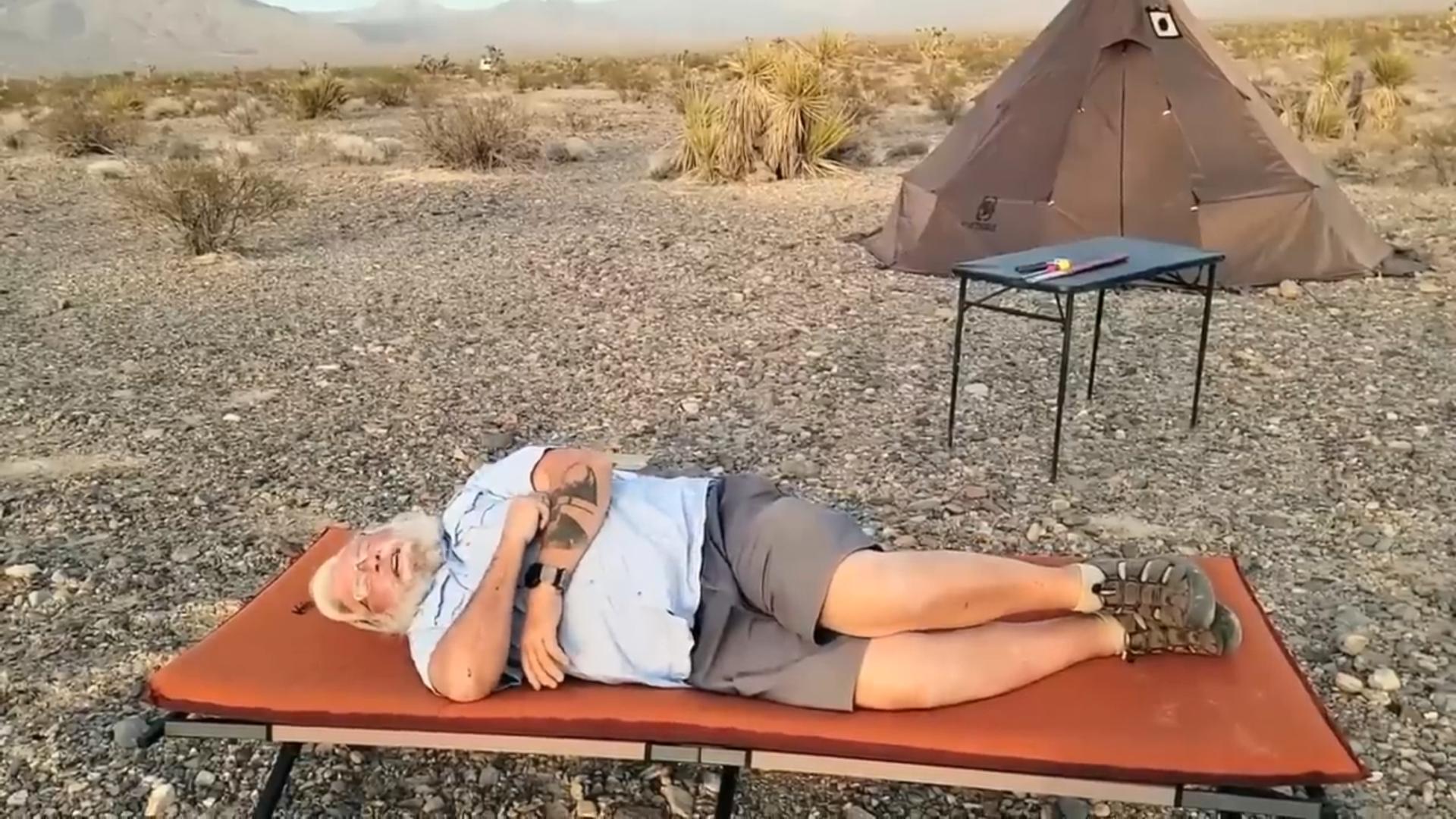 Sleep Test
After a few nights on this setup, I found it extremely comfortable. The cot was sturdy as I moved around from my back to my side. I felt securely encased inside, with no middle bars in the way and the mattress covering the sidebars.
Conclusion
If you're looking for about as cheap a setup as you can get for a bed to put inside a tent or the back of a pickup or minivan, this is my number one recommendation. For not very much money you can have a very comfortable bed wherever you decide to take it.