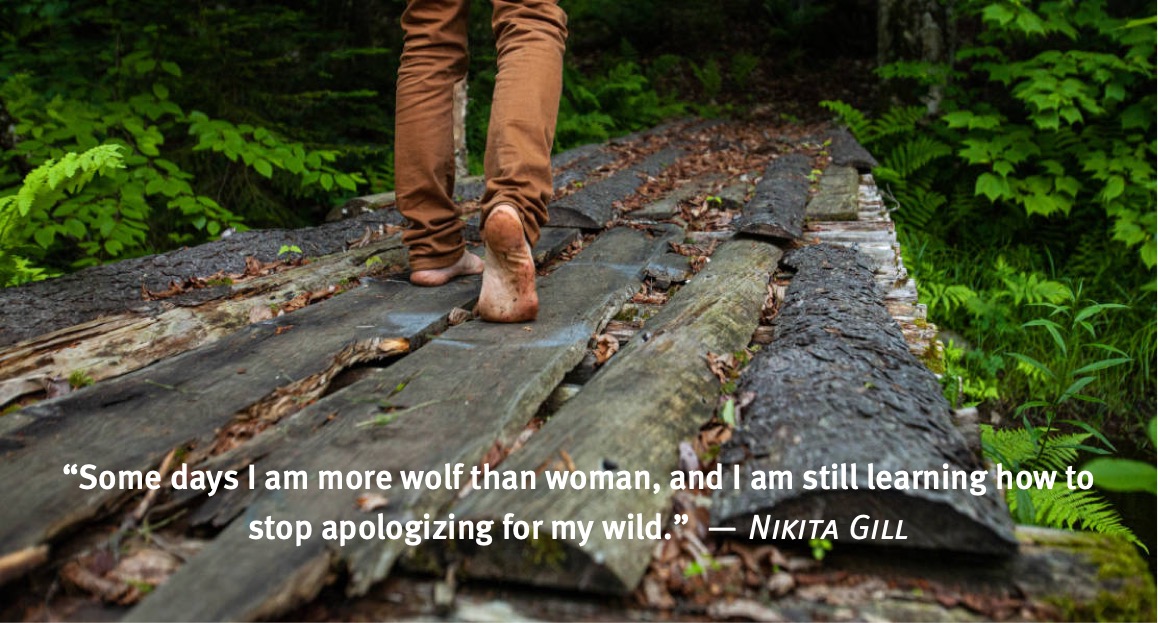 I CAME ACROSS AN ARTICLE about the impact human recreation — even low-impact activities like sitting on a stump meditating — has on wildlife populations. "We Are All Displacing Wildlife," it said. But my old man brain changed a suffix, either by mistake or because of a subconscious thought coming to the surface. I thought it said, "We Are All Displaced Wildlife."
Yes. We are wild things that have been raised in captivity. We have been domesticated.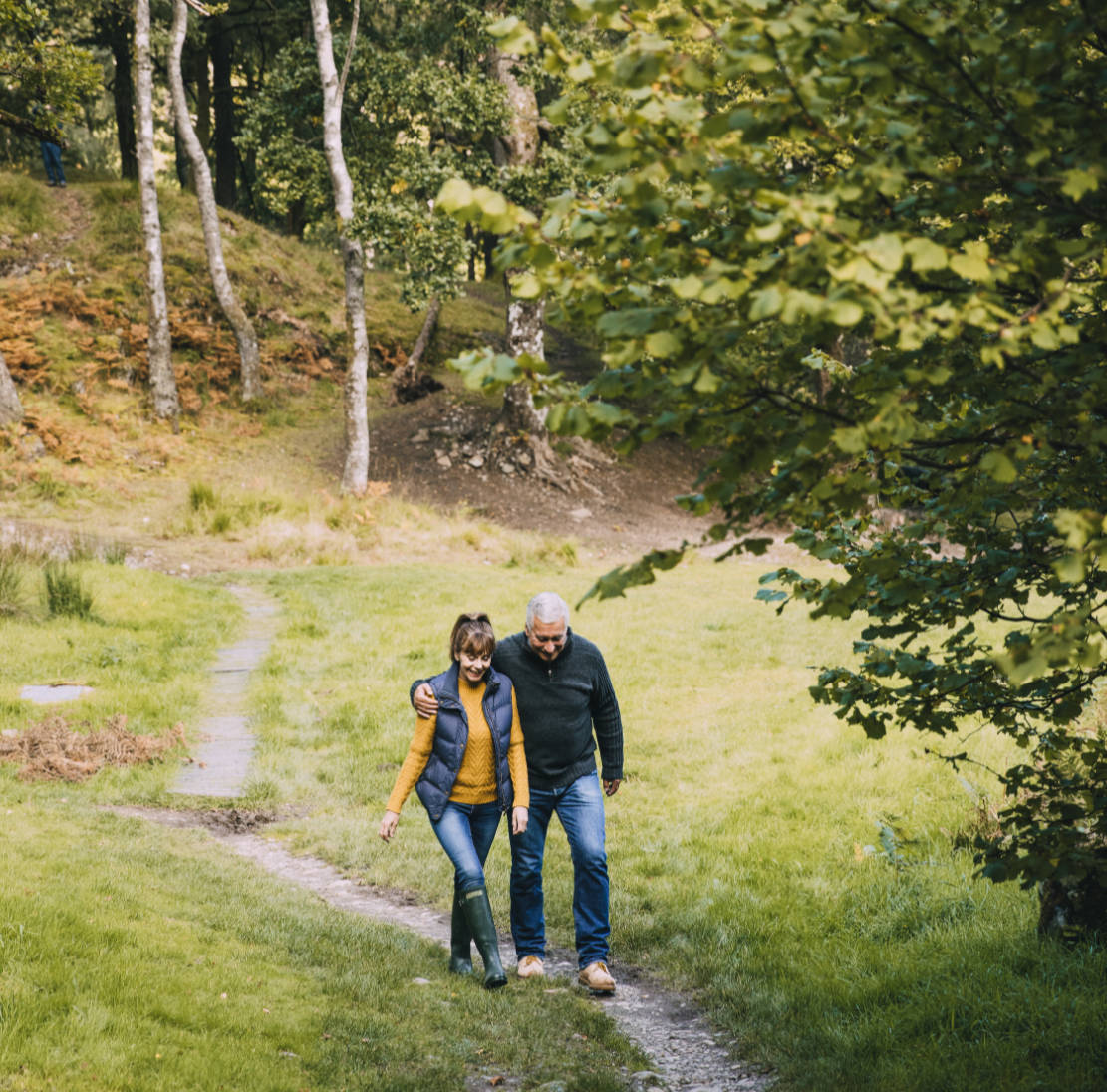 Modern life is far removed from the natural world of our hunter-gatherer ancestors — or even from our agrarian kin just a few generations back. We live in a manmade world, an artificial world, where wildness must be tamed, subjugated, driven away. That includes the wildness in our souls. We live in a world where our duty is to maintain the unnatural system that corrodes our sanity.
The profoundly sick society Krishnamurti warned us of is spreading, even to the safe, wholesome, American Dream® suburbs. It's everywhere, at all levels and in every segment.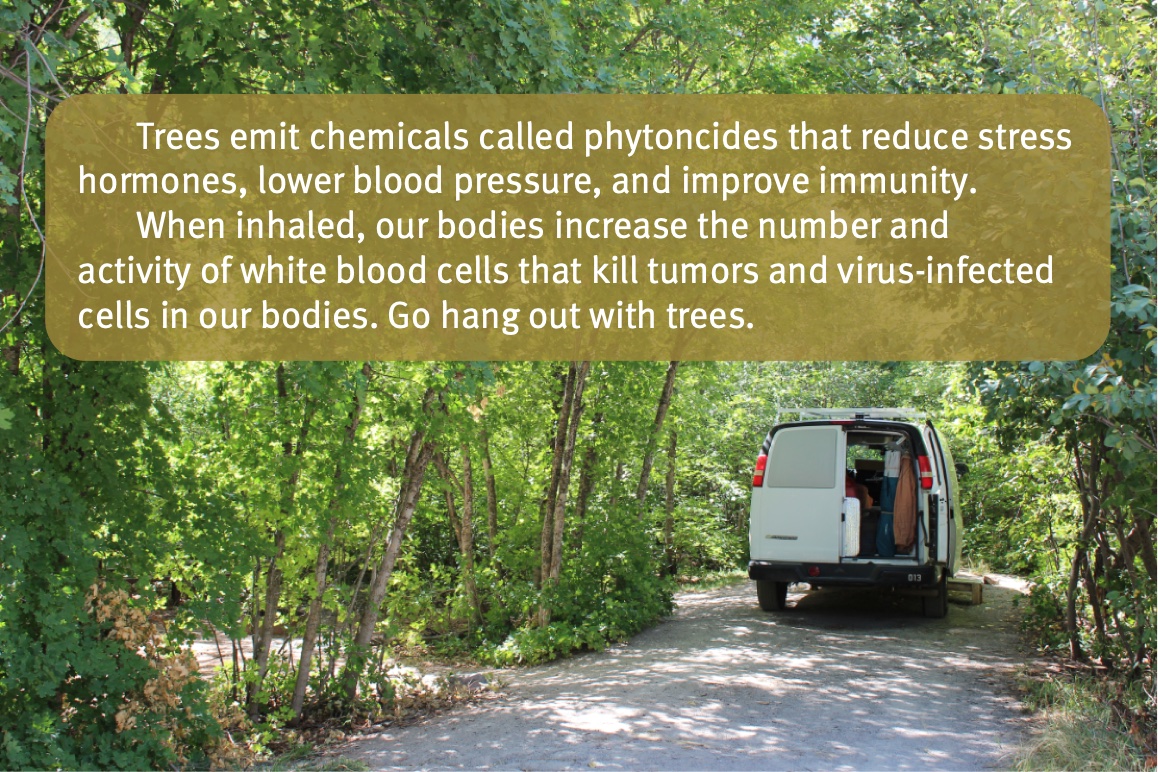 Nature is natural
But out in the wild, away from "civilization," things are… So. Much. Better. Research shows walking to the woods or fields is good for our mind and body. Other research says going barefoot is good for us. Others say not to stop at just bare feet. Clothed or not, we all know how great it feels to get outside at all, breathe some fresh air, feel the warmth of the sun or the nip of snowflakes. Because that's our true environment. That's our ecological niche.
I like to imagine that when John Muir first said the mountains were calling him and he must go, he was in the middle of some soul-crushing, crazy-making bit of "normal" life. "Oops, excuse me folks, I gotta take this call."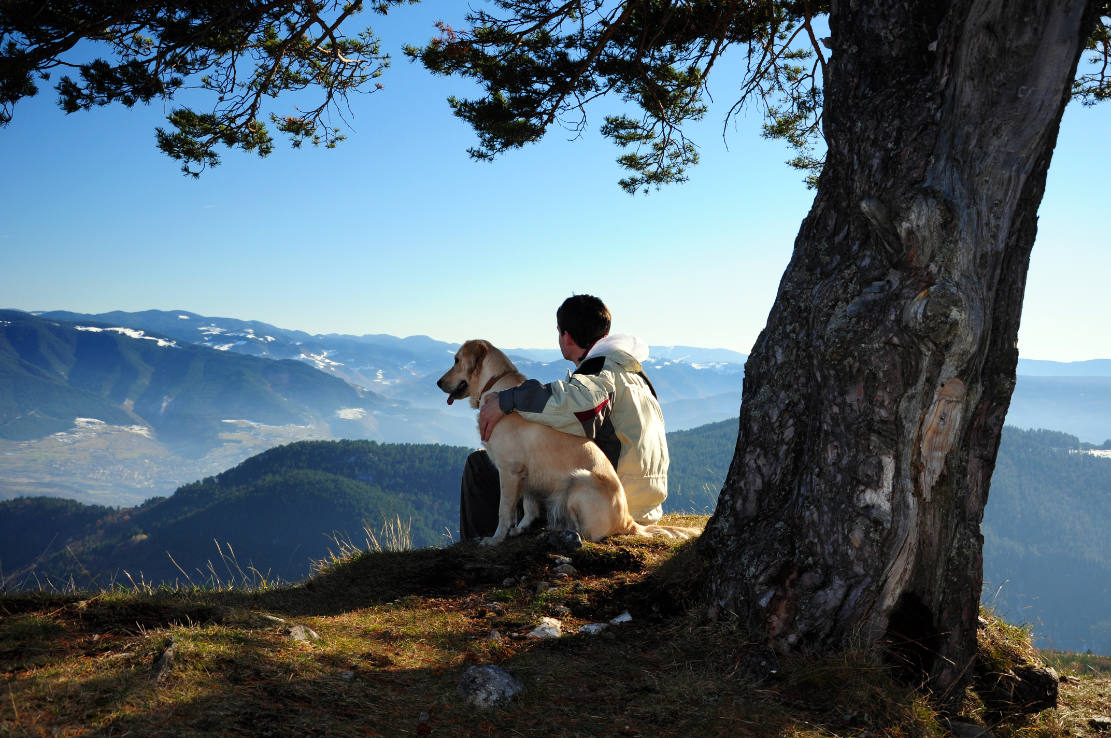 Some people considering the vehicle-dwelling life worry about being alone out in the boonies. I think they should worry more about being in populated areas, drowning in an increasingly dysfunctional system, entangled with increasingly messed up people — humans who have lost their humanity.
APEMAN
The Kinks
I think I'm sophisticated 'cause I'm living my life
Like a good homo sapiens
But all around me everybody's multiplying and
They're walking round like flies man
So I'm no better than the animals sitting
In the cages in the zoo man
'Cause compared to the flowers and the birds and the trees
I am an apeman
I think I'm so educated and I'm so civilized
'Cause I'm a strict vegetarian
But with the over-population and inflation and starvation
And the crazy politicians
I don't feel safe in this world no more
I don't want to die in a nuclear war
I want to sail away to a distant shore and make like an apeman
I'm an apeman, I'm an ape, apeman, oh I'm an apeman
I'm a King Kong man, I'm a voodoo man, oh I'm an apeman
'Cause compared to the sun that sits in the sky
Compared to the clouds as they roll by
Compared to the bugs and the spiders and flies I am an apeman
In man's evolution he's created the city
And the motor traffic rumble
But give me half a chance and I'd be taking off my clothes
And living in the jungle
'Cause the only time that I feel at ease
Is swinging up and down in the coconut trees
Oh what a life of luxury to be like an apeman
I'm an apeman, I'm an ape, apeman, oh I'm an apeman
I'm a King Kong man, I'm a voodoo man, oh I'm an apeman
I look out the window but I can't see the sky
The air pollution is a-fogging eyes
I want to get out of this city alive and make like an apeman
Oh come on and love me, be my apeman girl
And we'll be so happy in my apeman world
I'm an apeman, I'm an ape, apeman, oh I'm an apeman
I'm a King Kong man, I'm a voodoo man, oh I'm an apeman
I'll be your Tarzan, you'll be my Jane
I'll keep you warm and you'll keep me sane
We'll sit in the trees and eat bananas all day, just like an apeman
I'm an apeman, I'm an ape, apeman, oh I'm an apeman
I'm a King Kong man, I'm a voodoo man, oh I'm an apeman
I don't feel safe in this world no more
I don't want to die in a nuclear war
I want to sail away to a distant shore and make like an apeman