HOW MANY KINDS OF GLOVES DOES A NOMAD NEED? There have been many gloves in my life, from the mittens knit by my mother, to movie cowboy gloves with plastic fringe, several baseball mitts for southpaws, some military surplus long-gauntlet leather mittens lined with real sheepskin, a variety of bicycle and motorcycle gloves, scuba gloves… yet I don't think of myself as a gloves kind of guy. But while I was straightening up the van the other day I realized I still have many gloves — despite downsizing for nomad living. Some of the gloves date back decades, and I bought one pair just a few months ago. Each has their purpose, and here are their stories.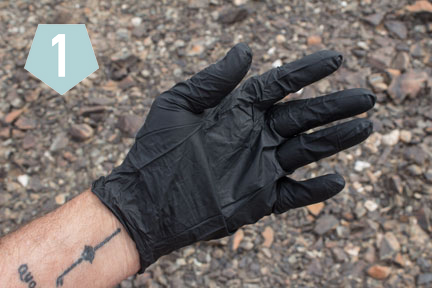 NITRILE GLOVES
Back when I was having cancer treatment I would pocket a few nitrile gloves from the examination room. Because they're useful. Then the pandemic hit and any type of protective gloves became gold. All the stores were sold out. A friend shipped me a much-appreciated bundle of them. As those started running out I searched high and low online. I finally found these from a mechanic supply company. And I got them in XXL so they'd be easy to put on. They're great not only for keeping cooties off my hands but also for poking around under my van's hood. Which reminds me, I should check my fluid levels.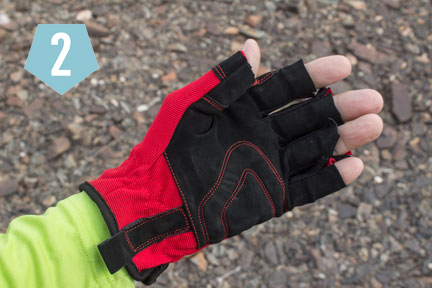 SPORT GLOVES
A via ferrata is a mountain trail constructed by attaching cables and rebar steps/ladders to rock cliff faces. I was going to try one of these trails in Utah. Hand protection seemed appropriate. I snipped off the finger tips so I could still operate my camera.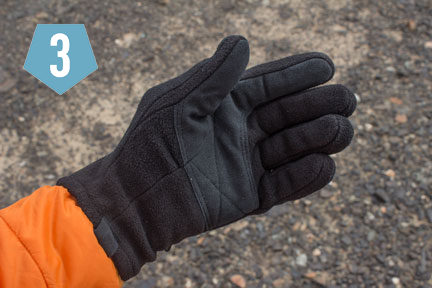 FLEECE GLOVES
These were my winter gloves when I lived in North Carolina. Hey, we'd get snow now and then. They're lightweight, easy on, easy off, stuff-'em-in-a-pocket gloves for when my old man hands feel a chill.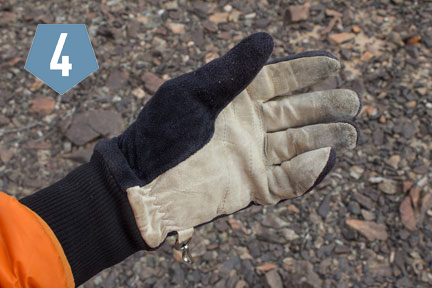 SKI GLOVES
These go back about 30 years to when I lived in California and would hit the slopes in Big Bear, Mammoth and Tahoe. Then my knees started warning me to stop. As you can see, these have been used for things that were dirtier than skiing. Now they're my whooh-it's-seriously-cold (by my standards) gloves.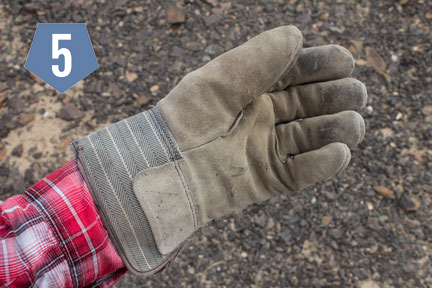 LEATHER GLOVES
These White Mule work gloves are for, well, work. Construction projects, chopping wood, hauling rocks, digging trenches, changing tires—all that manly stuff—for 40 years or more. They've prevented all sorts of cuts, scrapes, splinters and, when used as hot mitts, burns. They've kept my nomad hands soft and lovely.
Do you have 5 Things about the nomadic life you want to share? Experiences? Wisdom? Tips? Stupid jokes? And do you want to make a couple of bucks? Write it up, include any relevant pictures, and email it to editor.crvl@gmail.com