I usually go to the Sonoran Desert when winter hits, but this year I decided to stay in Oregon, make some money, and embrace the cold. I figured working at a ski resort would be a fun way to do that. I got a job as a swing shift janitor so I could ski during the day and work after the guests have gone home.
I haven't had a "real" job in over two years – and certainly not in a cold winter climate! Here are five ways my life has changed now that I've been working here for a while:

THE "SOLAR SNOW SPIRAL"
Solar power is unreliable on short, cloudy, snowy days. My battery gets depleted in this weather, so I can't run my diesel heater; then the lithium battery temperature drops below freezing, which means I can't charge it at all.
This was a stressful situation several times. Going to bed with the battery at 10% I didn't know if my heater would last the night. I had to use my days off to drive somewhere with more sun so I could warm up and charge my battery.
Finally, I bought a DC-DC charger so I can charge my house battery with my alternator. In my opinion, this is a crucial piece of equipment to have when vandwelling in cold climates, unless you have a large solar array and a reliable way to keep the snow off.

LACK OF PRIVACY
Normally it's easy to seek out BLM land where I can enjoy solitude for a few days and rest. Now, since I need to be up on the mountain four days every week, and since my days off are generally spent resupplying and seeing people in town, I rarely drive out to remote places.
I often camp at a sno-park during my workweek, which is relatively safe and quiet. I know a few decent spots to park in town, and I have friends with houses I can visit. It's not a bad situation.
Still – none of these places provide the same sense of privacy as a remote, primitive BLM campsite. It's a subtle thing, but whenever I leave my bus I have to expect that I might be watched, which changes how I act and feel. At some point I may have to plan a solo trip to recharge.

LIVING ON A SCHEDULE
The obligation to be at work on specific days and times is one of the main reasons I quit my career eight years ago and sought alternative lifestyles. I wanted my whole life to have the freedom of a weekend, not just two-sevenths of it.
In spite of this, I'm enjoying being forced back into a routine, at least for now. Complete freedom is great – but after a certain amount of time with no structure, it's easy to lose track of myself. Days blend together and little gets accomplished. When free time is all I have, it can start to feel less valuable.
I think it's been good for me to revisit that contrast between the workweek and the weekend. To have some days that revolve around my job – in a beautiful place, where I get some exercise – and days off where the relaxation feels earned. I'm glad it's only for a few months, though.

SOCIAL LIFE
It's easy to feel lonely as a vandweller unless you find a group of friends to travel with. Isolation is a price often paid for the freedom we enjoy. It's certainly easier to build connections when you're rooted in one place long-term.
I've enjoyed having a consistent sense of community built into my life again. In the town where I spend my weekends, I have a handful of old and new friends, including one who I've known since elementary school. There's some camaraderie with my coworkers. I've even been dating someone and I see her every week too.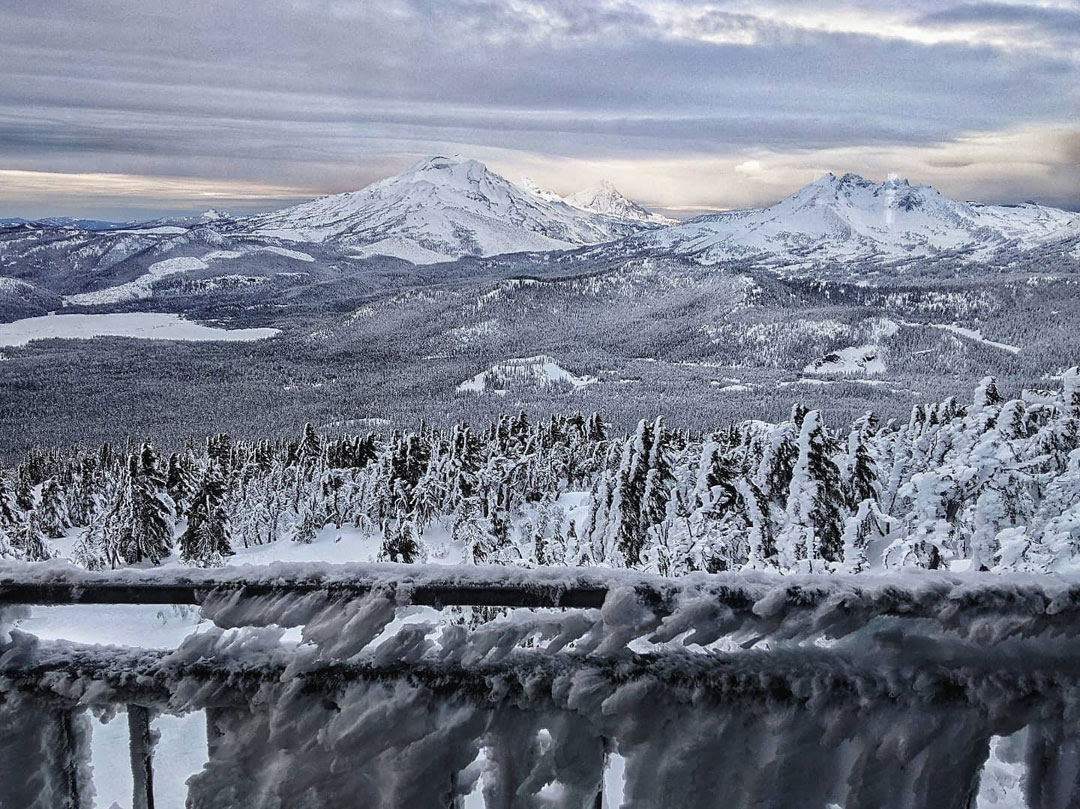 SKI BUM REALITIES
I had a vision of what ski resort vandwelling would be like: staying parked for a week or two at a time, skiing nearly every day, only driving into town for resupplies, getting immersed in the culture.
It hasn't played out exactly as I expected. The resort doesn't allow overnight camping unless you pay for it (and it's not affordable with my wage). I've skied several days, but I haven't been able to buy decent gear yet and my cheap setup is uncomfortable. The culture is also more corporate than I expected and there's no central employee hangout spot where you can connect with coworkers.
That said, it's only a four-mile drive to the sno-park where I can camp as long as I like. I'm saving up for better ski gear. And I've found a work niche I enjoy: there is an upper lodge on the mountain that is only reached by chairlift or snowcat. None of the other janitors like to go up there alone at night because they think it's haunted, but I like riding the chairlift up, working in solitude with an incredible sunset view of nearby mountains, listening to music or a podcast, and then getting picked up by a groomer in a snowcat to return to the base. It feels like a mini adventure every day.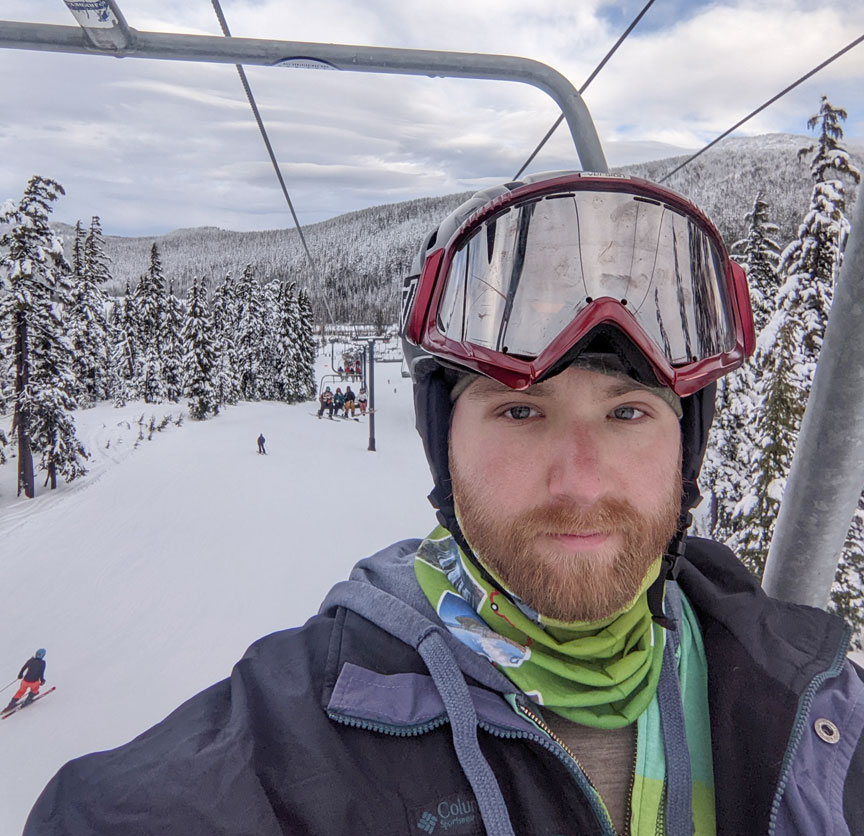 In the end, I'm satisfied with my choice to live here this winter. I thrive the most when I dive into unfamiliar life situations. I like the process of preparing for a challenge as best I can and then being forced to adapt once I get there.
Vandwelling felt challenging when I first started, but eventually it became easy and mundane. The cool thing about it is that I can choose any new situation I want, anywhere in the country I want, without having to worry much about my income or finding housing.
Joe Omundson has been living in vehicles for over 7 years and attended his first RTR in 2015. Someday, he wants to explore the world via sailboat.