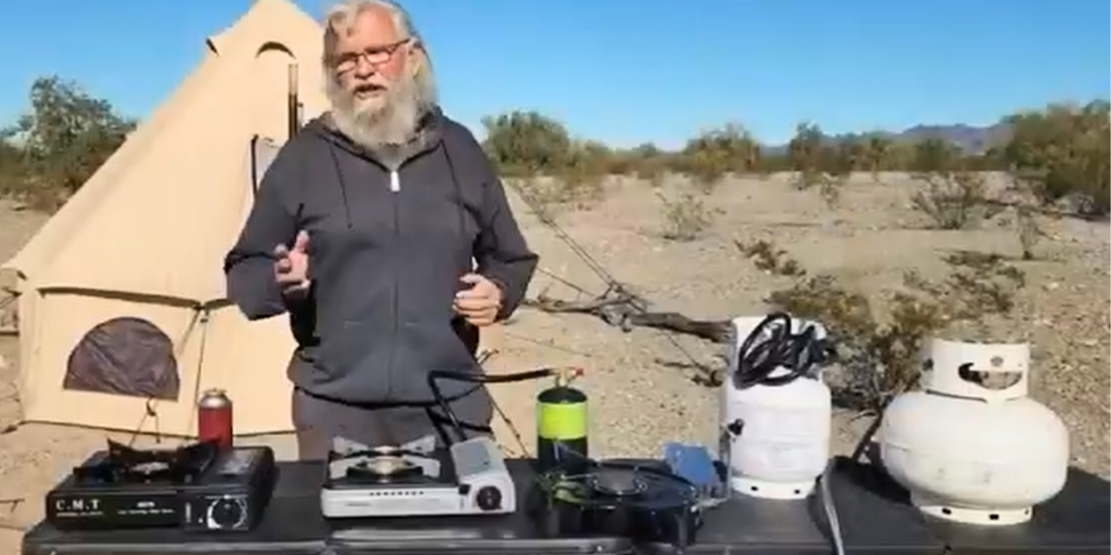 STOVES AREN'T NECESSARY ON THE ROAD, but they certainly come in handy! Today, I'll go over three small single-burner camp stoves. They use butane or propane or have the option for both as fuel sources.
Butane Stoves
I picked up this portable butane stove in Quartzsite, Arizona, at one of the local vendor tents. It's considered a no-name butane stove. It is really cheap and commonly available. Many people love the form factor of this particular single-burner stove. It is lightweight, compact, and easily packed in the included carrying case. I've been able to get my flame down to a low burn on these, so they can simmer quite well when cooking.
I won't be quoting any prices, because they change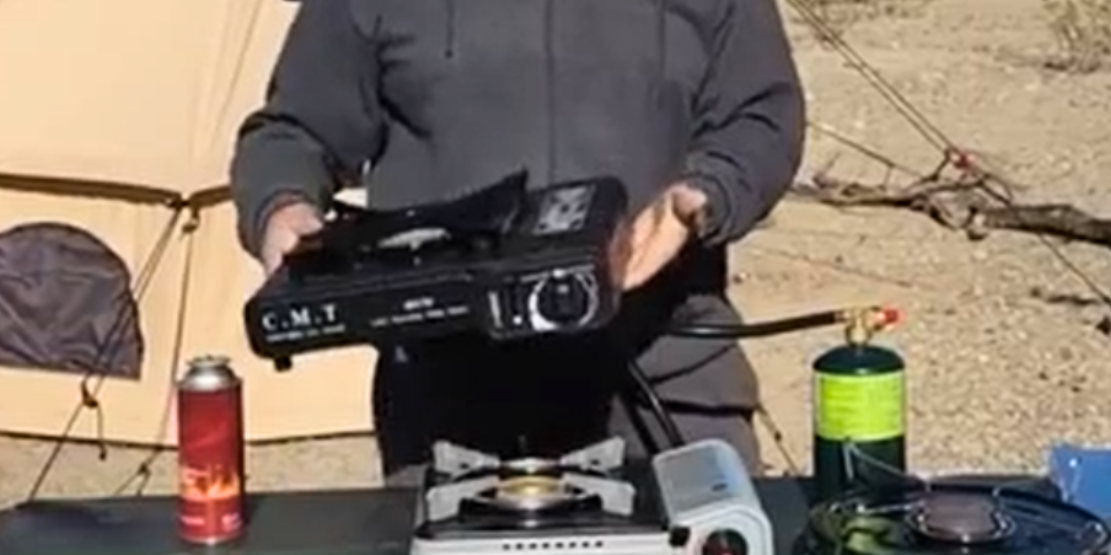 I used a stove exactly like this one for almost twenty years, and eventually, it failed. Considering the quality, Coleman makes such good stuff for an excellent price. When I think of Coleman, I think of decades of service. I'm not too fond of the form factor, though. It is big and bulky, with no carrying case to pack it away. In my experience, propane stoves do not simmer well, and I could rarely get the flame exactly where I wanted it when cooking.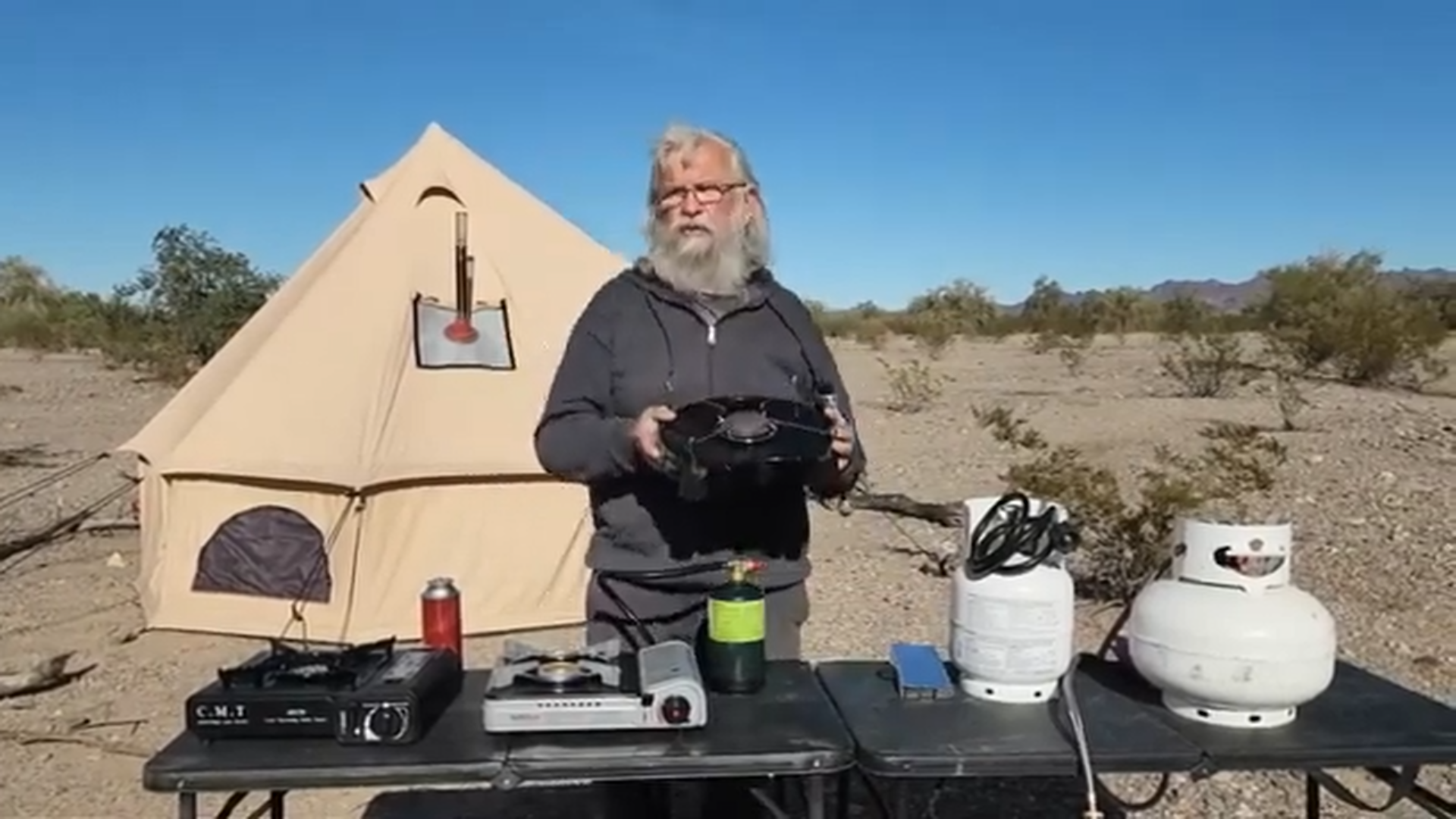 Here, again, is the best of both worlds. When my Coleman failed, I replaced it with this Grill Boss Portable Dual Fuel Camp Stove. Dual fuel camping stoves are compatible with both butane and propane fuel. This thing is easy to use. Attach the fuel and turn the ignition knob to ignite the stove until you hear a click. There is no need for lighters or matches. So far, it has worked for me 100% of the time! It also comes with a hard shell plastic carrying case to pack it away when not in use. The adjustable heat settings allow for it to simmer really well. I can finally get a good simmer using propane with the dual fuel stove. The box includes the propane conversion hose that attaches to your propane canister and then the stove.
3 Disadvantages of Butane = 3 Advantages of Propane    
Availability: Butane can be hard to find. Especially in small-town America.  
Affordability: Butane Is more expensive, though its size is convenient.
Usability: Butane will not light in freezing temperatures. Your stove will not work below 32 degrees.
1 Advantage of Butane
Energy Efficiency: Butane burns a little bit hotter and 12% more efficiently than propane. In my mind, it is not enough to offset the price differences.
1 More Advantage of Propane
Versatility: Propane can connect to a bulk bottle. I know some of you will say you don't have the space to carry a large propane tank. Even if you have a car, you can likely figure out travel with a smaller bulk bottle, and there are many size options to choose from. You may need to pack it inside for travel, then set it outside when you arrive at camp, connect it, and use it as needed.
Using a Stove for Heat?
I have used my Coleman stove for years for heat. It works super well for me. I get one of these ceramic terra cotta pots, set it on top, and start the stove. If you use your stove for heat
you can't use a fuel source that won't produce a flame below thirty-two degrees. I use propane. For me, there is no other option.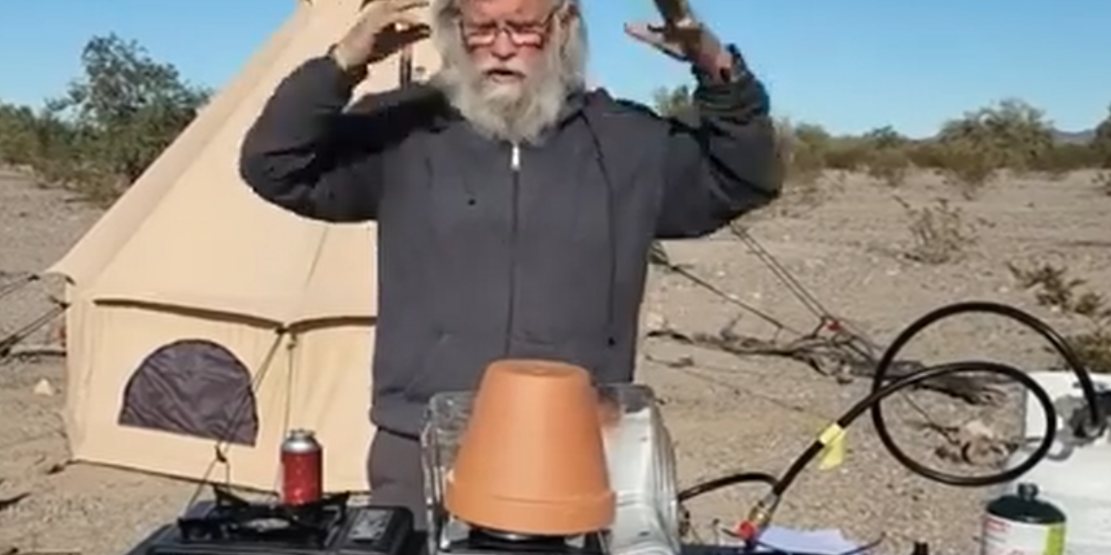 The pot helps keep the heat from going right up to the roof. You want it down where you are living. This keeps the heat down lower and it slowly rises.
D I S C L A I M E R !
I have been able to use my propane stove in the van all these years because I have magical powers. It's the only reason I've stayed alive. If you use one in your rig you will die instantly, because you don't have magical powers. So I'm not recommending it. I'm just saying, I've done it for years and will continue doing it until I'm too old to live in a van.
If you use propane for heat, you can't afford to use the small bottles. It is just too expensive. I recommend you buy a bulk bottle with an adapter hose. The hose connects from the stove to the propane tank easily.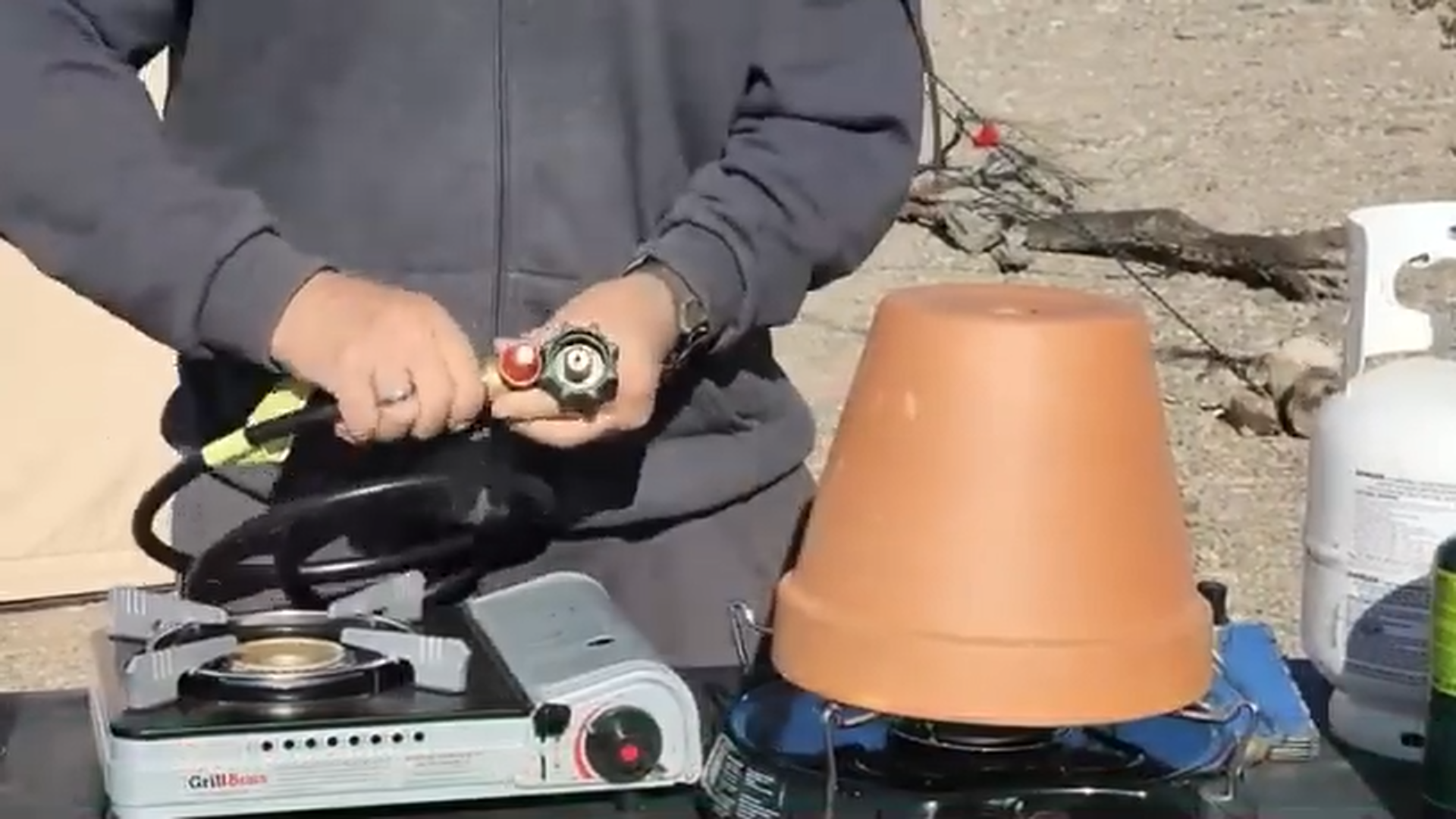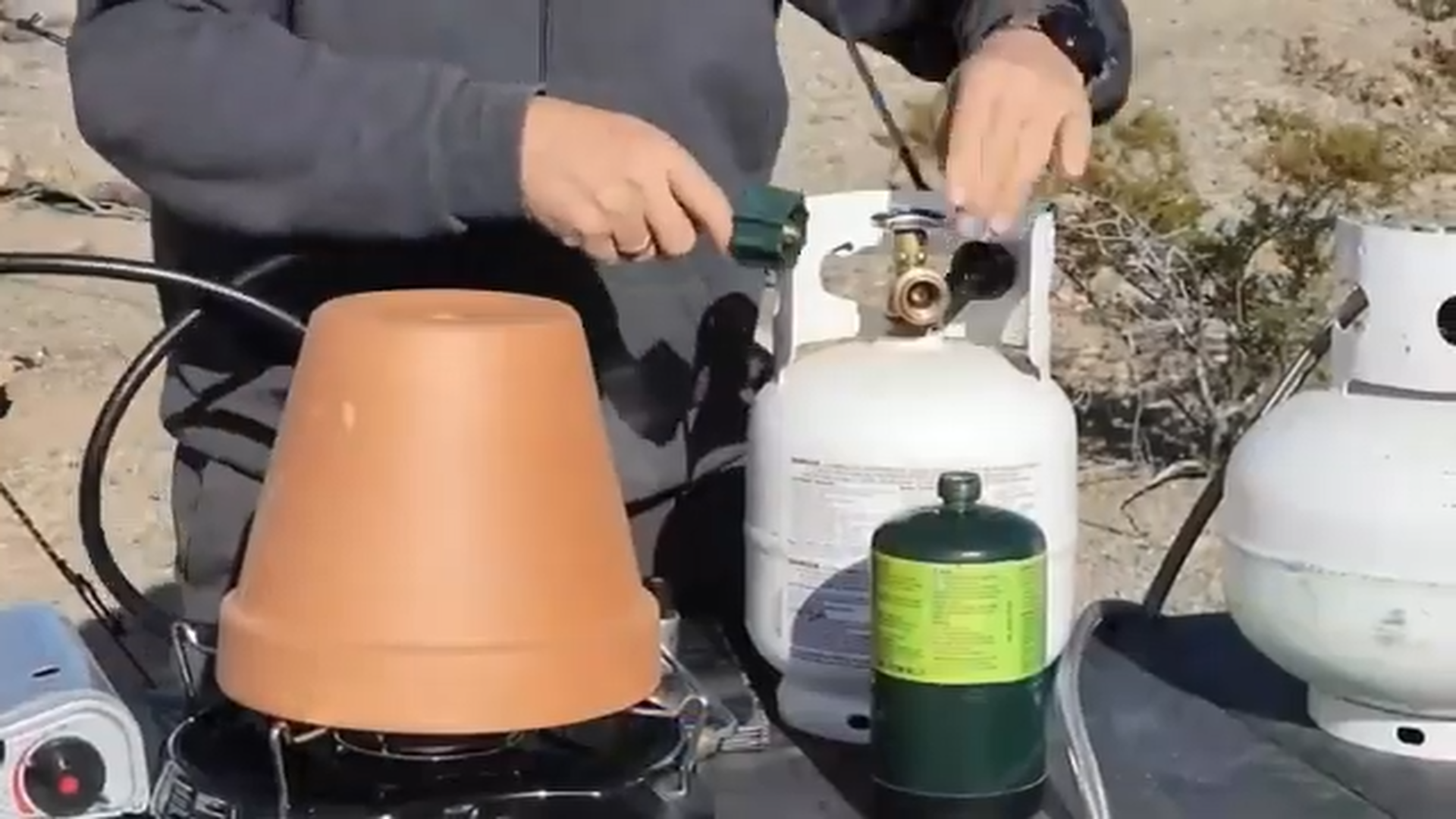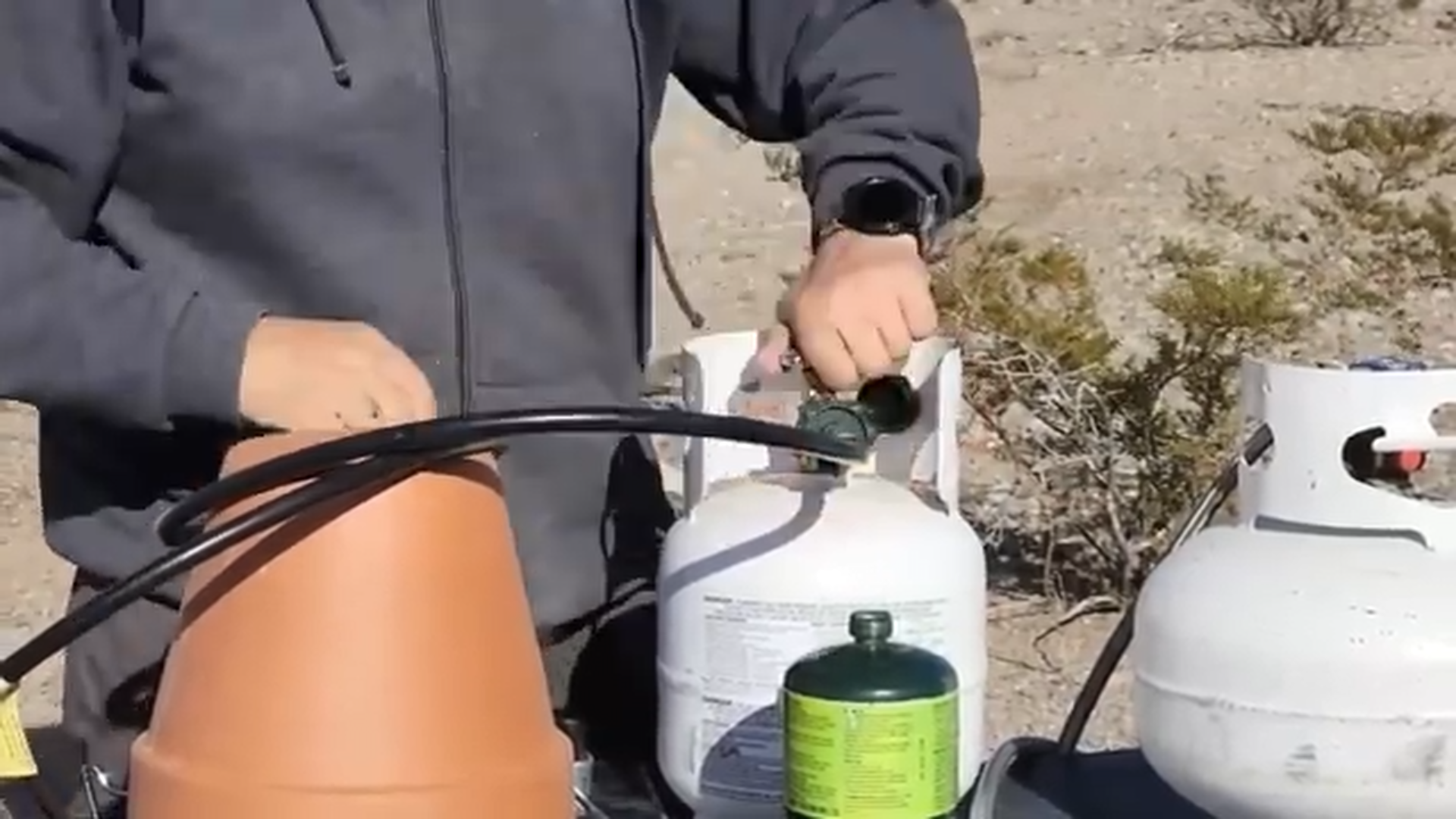 Generally speaking, a one-pound single-use propane canister is 4x's more expensive than any size bulk bottle you buy and have refilled. That's why you purchase this in bulk. Especially if you are running a stove for heat. I might have it running for 6-8 hours during the daytime. This is just fine using bulk propane because it's so cheap. But these disposable canisters are not.
Already Have a Stove Inside Your RV?
You may have a stove in your RV and think you don't need any of this. That may be so but, consider the days when it's too hot to cook inside. This is when a portable single-burner stove comes in handy. They are light, easy to store, and convenient. Keep it inside the carrying case, head outside, and cook with it when needed.
Speaking of Outside…
I also highly recommend a camp stove windscreen. If you cook outside, you'll inevitably come across the wind. When cooking inside, you don't want food splattering all over. This item solves both problems.
A DIY option like this can even be made from easily accessible items. Get metal signs that come with pre-drilled holes on the edges. Then, use any piece of metal or wire to connect them. These are attached with key rings. I found this to be both clever and easy to do!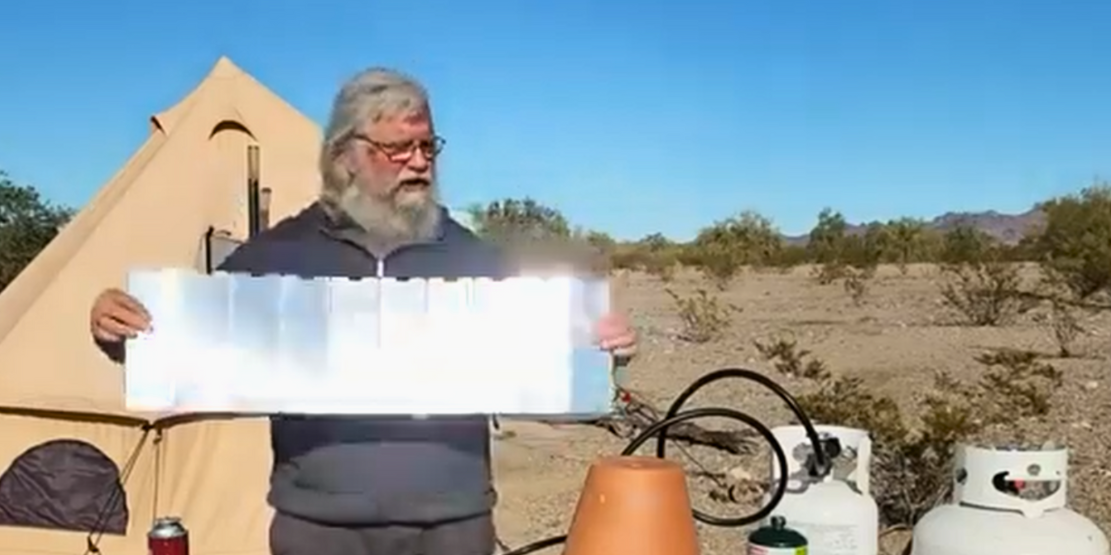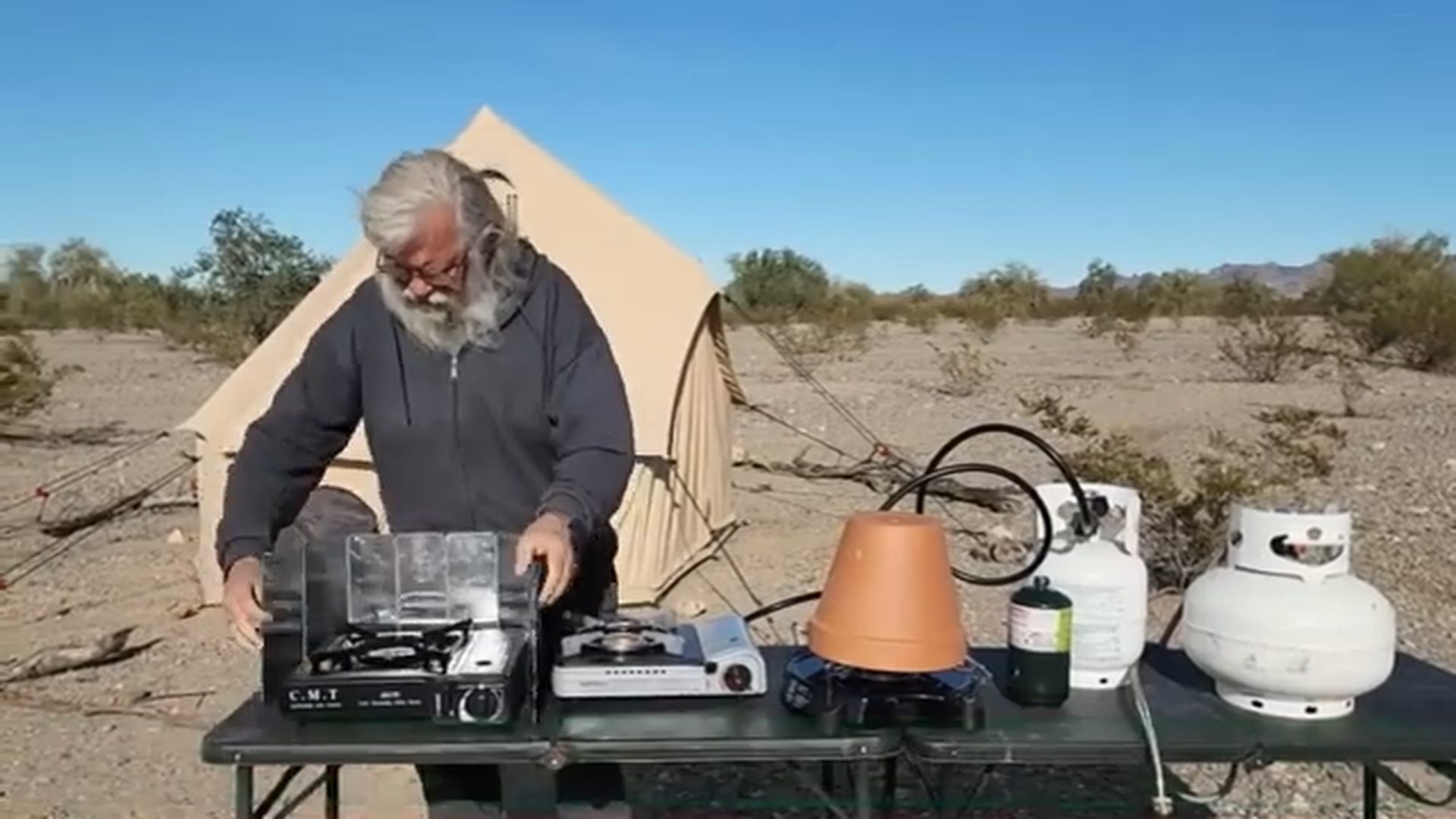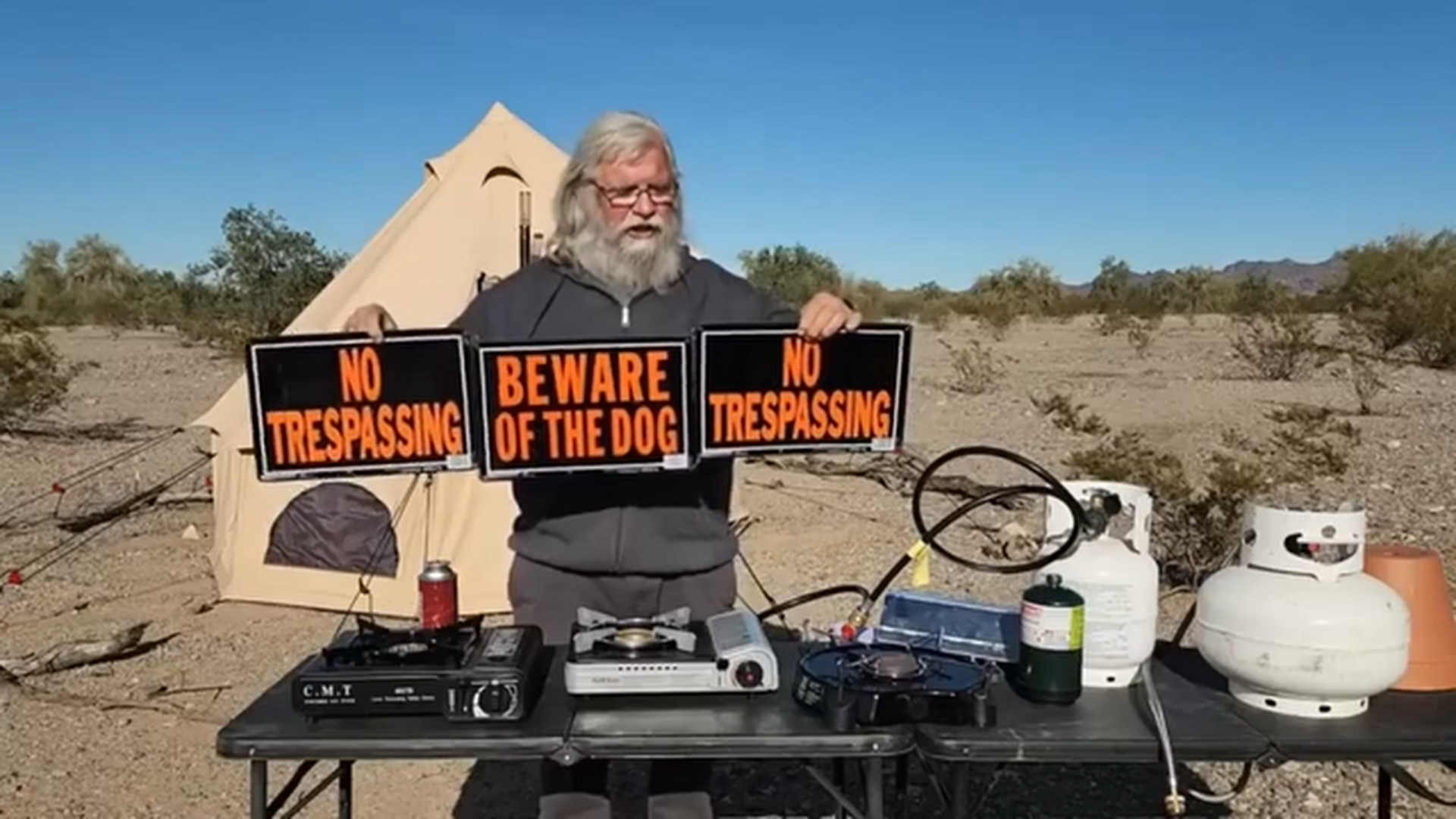 Conclusion
I recommend the dual fuel stoves because of their size, convenience, ease of use, and price. You'll be glad to have it in the winter because you can supplement your heat with a bulk propane bottle.
How about you? What do you use for a stove? What do you use for heat?