What is enough?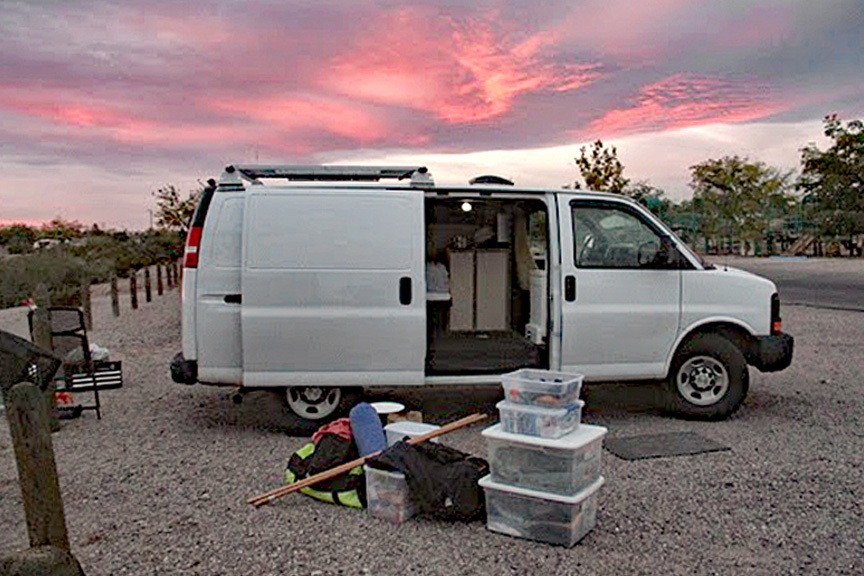 Minimalism is about living with only the necessities, not living without them. It's not about righteous deprivation and suffering. And, despite what some minimalist might preach, everyone's idea of "necessities" is different.

We vehicle dwellers are minimalists to one degree or another by virtue of not living in a building. There seems to be a scale of nomadic minimalists. At one end are those trying to figure out how to take less with them, and at the other end are those trying to figure out how to take more. The second type is probably more common.
Over time, our personal definition of "enough" tends to drift. Some acquire things they wish they'd had from the beginning or what they discovered they needed after all. Sometimes they add something that just makes them feel good. Feeling good is a necessity, after all. Others realize they haven't used things they thought they would need in order to live comfortably, safely, happily, so they give them away, lighten their load, make more room. Many of us do some of both. "Enough" is that sweet spot where life is lighter, where having either less or more would become a burden.
However, the spirit behind minimalism is much more important than how many or how few things we have. At its heart, minimalism is about not seeking meaning, purpose, identity, status or validation in material objects. We are not our possessions. We are better than our stuff. Way better.
Al Christensen has been living happily in a self-converted van since 2013, where he's still trying to figure out what "just enough" is for him.