Rig Idea of the Week: A recliner instead if a bed?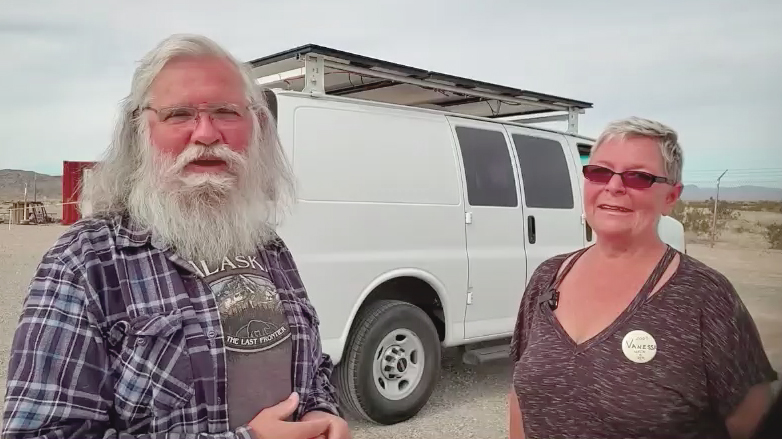 Some vandwellers want both a bed and a comfortable place to sit. A few of them have combined the two by using a recliner. That's what Vanessa did as part of her no-build build.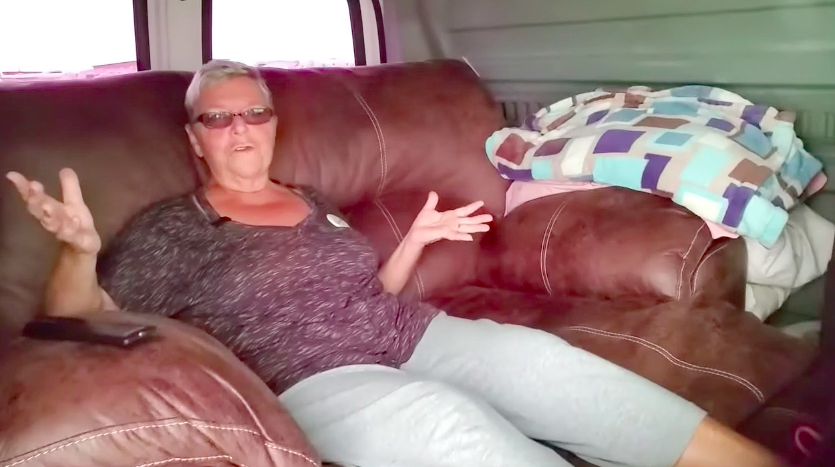 "I had a herniated disk in my neck. I had nucleoplasty, which is the same as surgery, but it left me with a lot of arthritis, muscle spasms and all that. But I sleep in this. I mean, when I go to sleep I'm asleep.  It's the most comfortable bed I've ever had."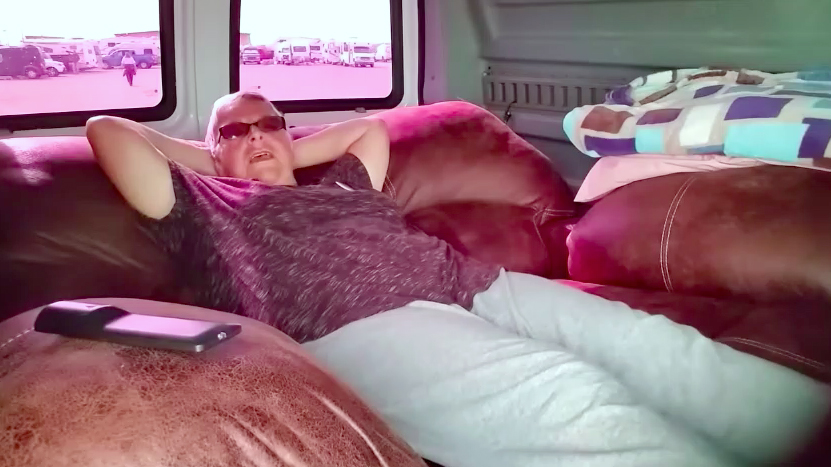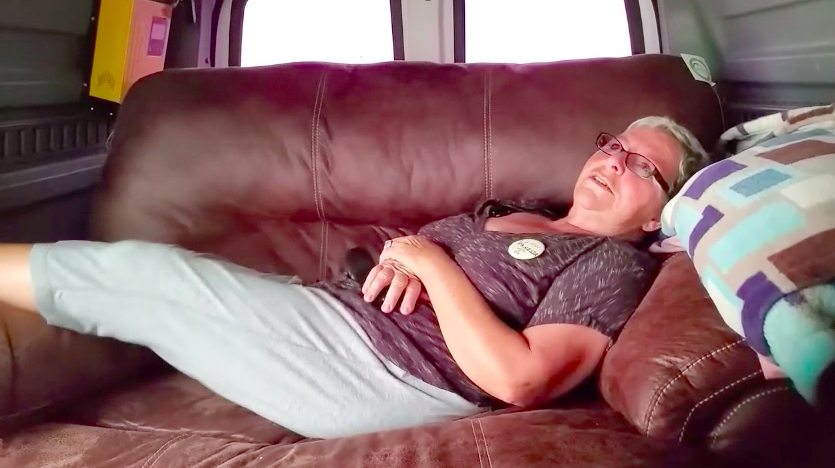 "I can even sleep crossways. You've got your legs propped up and it's so comfortable."
The recliner is extra wide, with memory foam. "If I'm awake and I'm watching TV, I do put a pillow for my back."
When asked if she loses some storage space that others usually have under an ordinary bed, Vanessa answered, "You do, but you live smaller. I'm happy like this. I'm comfortable. And that's all I wanted."
In addition to some drawer units, milk crates and a repurposed shoe organizer, Vanessa uses zippered throw pillow covers to store her off-season clothing.
Whether a recliner could also serve as your bed depends a lot on your body and how you sleep now. Do you fit the chair well? Are you supported in the right places? Are there any troublesome pressure points? Do you spend the night in essentially the same position, or do you move around a lot? Maybe you've already spent a lot of time  — intentionally or not — happily sleeping in a recliner. If so, it could be the answer for you.