The Morality of Full Time Van Dwelling and RVing
WARNING:
You may hate this post, and also hate me for writing it. If you don't want to risk that…
STOP READING NOW.
Normally I try to never use guilt and fear to motivate my readers or to make my points, but to make this point I must use them to explain why I would be guilty if I obey the laws of this land. I'm not saying you are guilty–I'm only saying I would feel guilty!! I'm in no position to pass any judgement on you. Each of us must follow our conscience. I also don't believe it is why you should become a nomad; you should become a nomad because you will be happier, healthier and your life will be drastically better. That's all the reason you should need!
I know this seems like a very strange topic for me to address, but over the years many people have challenged me about the ethics of the things I do and teach.  And rightfully so! In this series on choosing states and getting an address I am going to out-and-out encourage you to lie to and deceive the institutions that control and run this country. You won't have any choice. While living in a van is not illegal, the system is set up in such a way that you MUST break some laws in order to do it. You have a simple choice:
Strictly Obey the laws  OR  Be a Full-time Nomad–You can't do both.
Here are some examples of things that I suggest you consider doing that are either outright illegal or many people would consider to be possibly unethical and immoral:
We have no choice but to Lie about our physical address. In this country you MUST have a physical address you live at or it's nearly impossible to function under the rules and regulations of this society. But, a full-time nomad doesn't have one because we don't live anywhere. So we lie about our residence in order to maintain the lives we love.
Break vagrancy laws to live in cities. In many cities, it's literally illegal to live in your vehicle and yet many people still do it illegally. The very fact I have posts here about "Stealth Parking" tells you that what I'm telling you to do is debatable legally or morally. We are forced to scurry around like rats and hide in order to live the way we choose to live–a way of life that does no harm, but much good.
Live full-time on Public Lands. I never suggest you build any kind of permanent structure on Public Lands, NEVER! Just the opposite, you must always treat Public Lands with love and respect, and leave them better than you found them. I also highly recommend that you live year-around on Public Lands by regularly moving from camp to camp. Some of the National Forests are interpreting that as being illegal because if you don't have a physical home with a residence address, you must be a resident of the National Forest, so you are breaking the law against residency.
Drop out of society (the younger the better) and take advantage of the system to get all you can out of it. Every time I write something about Obamacare, unemployment or any other part of the Government Safety Net, I get outraged letters about how we are just a bunch of immoral dead-beat bums who are leaching off society.
I'm a hypocrite. I encourage people to drop-out of society, but I still depend on that society for most things, like food, gas, computers, cell data and so on–I should be one or the other, in-or-out.
How do I Justify the Things I Teach
To me this is a very simple issue, those laws are immoral, unjust and terribly harmful. It's not only acceptable for us to break laws that are immoral, we are morally required to do so. That is not an idea that is unique to me, some of the greatest men of history have been saying that for a very long time, as seen in these quotes:
"When a man is denied the right to live the life he believes in, he has no choice but to become an outlaw." ~Nelson Madela
"Never do anything against conscience even if the state demands it."  ~Albert Einstein
"It is not always the same thing to be a good man and a good citizen." ~ Aristotle
"There's no way to rule innocent men. The only power any government has is the power to crack down on criminals. Well, when there aren't enough criminals, one makes them. One declares so many things to be a crime that it becomes impossible to live without breaking laws." ~ Ayn Rande
Even the most patriotic, Pro-American of us must admit that there can come a time when you must break laws in order to live by our our own conscious.
"We should never forget that everything Adolf Hitler did in Germany was "legal" and everything the Hungarian freedom fighters did in Hungary was illegal." ~Martin Luther King Jr.
But, do these laws rise to that level that we are justified in breaking them? Or, are we doing more harm than good and should we just give up this idea of becoming a nomad and conform, living the normal, average American life? Henry David Thoreau said it better than anybody when he said:
 "If the injustice … of the machine of government …
is of such a nature that it requires you to be the agent of injustice to another, then, I say, break the law.
Let your life be a counter friction to stop the machine."
~Henry David Thoreau
But do the laws that require you and I to continue to live the traditional American life of rent or home ownership require us to be "the agents of injustice to others"? At first glance it seems easy to say, "No, they just affect me and everyone else who wants to live like a nomad." But aren't you and I of equal value as everyone else? Just because most people are happy living in homes, does that mean I am to be forced into a life of unhappiness living in one? Am I forbidden to find my own happiness, living in the way I like, even though it does no harm to anyone else?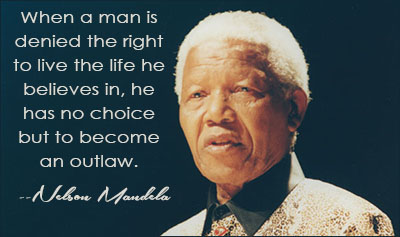 I find that argument to be compelling, but it is NOT the reason I believe we must disobey the laws. Those laws exist for no other reason to force me back into the mainstream of American life and with every fiber of my being I believe that everything about the "American Dream" and the "American Way of Life" is HORRIBLY and irreversibly damaging to:
All the citizens of this planet wherever they may live.
To the Ecosystem of the planet itself and every organic and inorganic thing on it.
For all future generations who will live on Earth in the next 1000 year..
That may sound like a terrible exaggeration, but there is no doubt in my mind that the vast majority of Climate and Social Scientists in the world today would basically agree with it. See these posts for more about Global Warming and proof that being a nomad is better than living in a house:
http://www.cheaprvliving.com/blog/nomads-carbon-footprint/
http://www.cheaprvliving.com/blog/proof-nomads-greener-than-house-dwelling/
The "American Dream" and the "American Way of Life" fundamentally teaches that your worth and value as a human are judged by;
Your hard work and productivity.
Your home (and car) ownership.
Your level of consumption.
Americans treasure those three things above all else. The more you have and do them, they more you are esteemed and valued. Many of the laws, regulations, traditions and activities of this country are designed around promoting them and encouraging us to do them–and prevent us from failing to do them!
People who do them very well are very valued–the rich and the famous. Those who do it only okay but they are faithful and reliable to do it are seen as the backbone of our country–the middle class. On the other hand, those who do them poorly are despised, we literally kick them to the curb and pretend they don't exist–the poor and the homeless. (Our problem is that being a nomad is nearly universally lumped in with the homeless and so we constantly run into legal and moral problems because we are part of a despised class in this country.)
Your first thought probably is, "So what, those are good things, we should be doing them." No they aren't! For a very long time they seemed like great things, but we've carried a good thing too far and now it's becoming obvious that they are all terrible things with two extremely negative  unintended  consequences: 1) physical and psychological consequences to people and 2) extraordinarily damaging to our environment by pollution and Global Warming.

Here are four ways the
American Dream and Way of Life 
is so unjust
I believe I 
(not you) am morally obligated to disobey any laws that force
me
to follow it and
I
(not you)  am morally obligated to be friction against it:
It dehumanizes us. Being turned into a "Unit of Production" completely dehumanizes those who are part of it. Humans were born to live in packs, like wolves, living free and wild. But instead we've organised ourselves like ants in a hill or bees in a hive. We're drones busily doing our jobs without a single thought to our own happiness. We've become machines that are the servants of the machines; slaves that serve our government and corporate masters and make them rich while we grow old and poor. The secret question most Americans ask themselves in the quiet of their heart is, "Is this all their is to life, shouldn't I be happier?"
Capitalism depends on cheap, slave labor, sweat-shops, or child labor.  During most of its history, we simply went to an "undeveloped" country and grabbed up it's citizens, put them in chains, and called them our property–to do anything with as we saw fit. Beatings, rape, murder, they were all fine because they were property, not people. You might say , "But we stopped doing that, we don't do it anymore." But you'd be wrong. Even now in the industrial age of machines, we needs slaves nearly as much as ever. We didn't want to have to see the slavery in action so we've shipped our mining and manufacturing oversees to China, Asia or Africa where hundreds of millions of people are routinely made literal slaves or wage-slaves in sweat-shops and child-labor . For two tiny examples of that, see the footnote at the end of the blog.
It rapes and destroys the earth. Home ownership and hyper-consumerism are so damaging to our ecosystem, that we stand on the precipice of an ecological disaster that we can't even begin to comprehend. In fact, it's so apocalyptic we refuse to even contemplate it. Instead, many of us simply deny the huge amount of evidence and say all the scientists are liars and fools and not as smart as the people I follow–so I'll just ignore them. Even those of us who open our eyes to the catastrophe that is coming are so overwhelmed by it, we do almost nothing about it.
It cares nothing for the future welfare of the citizens of Earth. In 100 years, life on this planet is going to be drastically different than it is now. We're looking at plant and animal mass extinctions on a global scale. Billions of people will be forced to flee their homes and everything they own because they are either 1) under water, 2) burning or 3) too hot to endure. Every one of those things are happening right now as you read this, but on a very small scale so we can still pretend they aren't there. Without question, the scale will increase and become massive and global–there will no longer be any pretending it isn't happening.  On top of all that, there will be global and regional wars over water and food because both will be scarce in the world we are creating.
I will Be Friction Against The Machine!
I am morally bound to break any laws that try to force me back into that system. I'm equally morally bound to contribute as little as possible to to a system that dehumanizes humans, horribly pollutes the planet, and cares nothing for future generations. Instead, I'll work against it by calling as many others as I possibly can out from that system and in any way reasonably possible being a friction against the machine. I'll do that with honey and not vinegar! I want you to chose this life because of how much better it can be right now! I"ll do that by living a great life myself and introducing you to other people who are also living a great life.
I'm making Videos on my good friends James and Kyndal's YouTube Channel. See them here:
https://www.youtube.com/cheaprvliving
Thanks for supporting this site by using these links to Amazon. I'll make a small percentage on your purchase and it won't cost you anything, even if you buy something different.
CLICK HERE TO SHOP AMAZON.COM

 Here are two tiny examples of the horrible conditions the hidden people who are making our cheap stuff are forced to work and live under:
See this article on how your iPhone 6 was made this year: bbc-exposes-inhumane-working-conditions-in-apple-factories.html. There's no question that Apple doesn't want this publicity and is doing everything it can to treat it's workers well–but, they are still being abused. If a company like Apple can't keep it from happening, what are conditions like in the millions of other factory's that make no effort to treat their employees well?
In many foreign countries, producing the raw material for our cheap products is often done by child or slave labor. For example, some of the exotic metals used in our smartphones are mined by children as young as seven years old in heinous conditions: theguardian.com//2016/children-as-young-as-seven-mining-cobalt-for-use-in-smartphones-says-amnesty.
That's too tiny examples, multiply it by millions or billions.