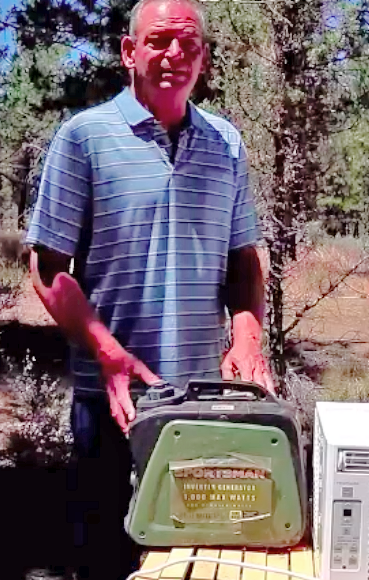 SO, YOU'VE ASSESSED YOUR ELECTRICAL NEEDS, weighed the alternatives, familiarized yourself with the pros and cons, and decided a 1,000 Watt portable inverter generator is the best answer for you. But woo-mama! Nearly a thousand bucks for the popular Honda EU1000! That's quite the bullet to bite.
Our friend Jim, of jimindenver.com, recommends a different inverter generator: the Sportsman from Amazon. Its specifications are in the same general neighborhood as the Honda and Yamaha, but its price is way off in a different time zone — $466 (when this was being written).
Yes, you're giving up some things for Sportsman's low price, like a second AC outlet, a handful of decibels and a solid reputation. Nonetheless, its 1,000 surge Watts and 800 running Watts is enough to power air conditioning, or a heater, or a refrigerator, or a microwave, or to charge your solar batteries during bad weather and short winter days.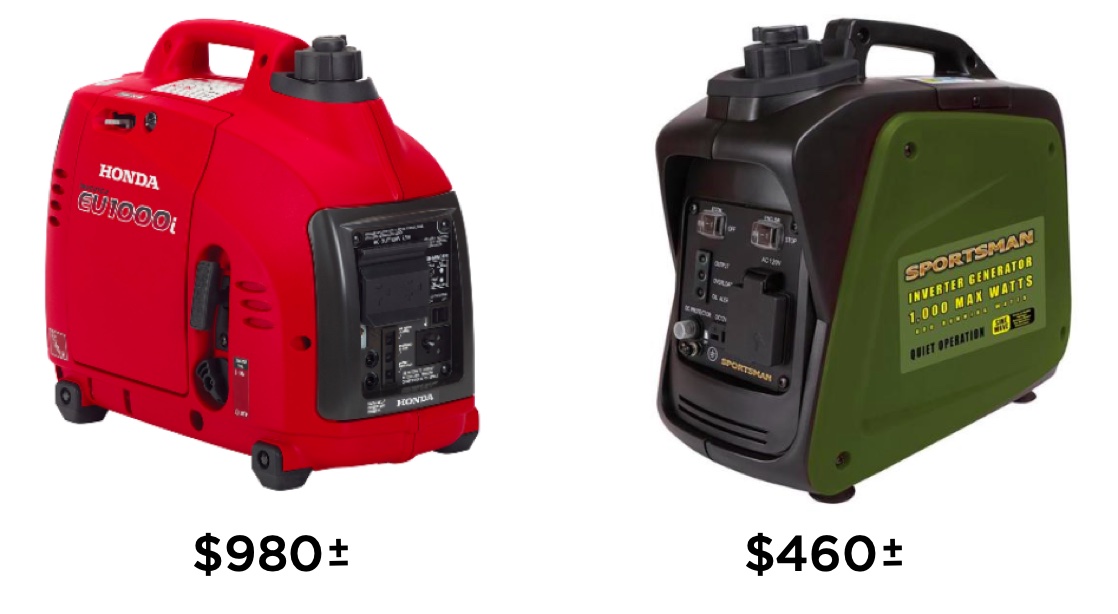 Jim says, "I've been using it for two years, and I'm tickled with it. It'll easily run an air conditioner. I've seen it run from 11:00 in the morning to 7:00 at night on a half gallon of gas, charging batteries." Jim continues, "Now, if you're going to use a generator eight hours a day, every day, forever, buy the Honda." But for lighter use, the Sportsman will last a long time. And if it wears out, you can buy another and still be ahead, compared to the Honda. I mean, I don't use a generator, but at a price like that, it's tempting.