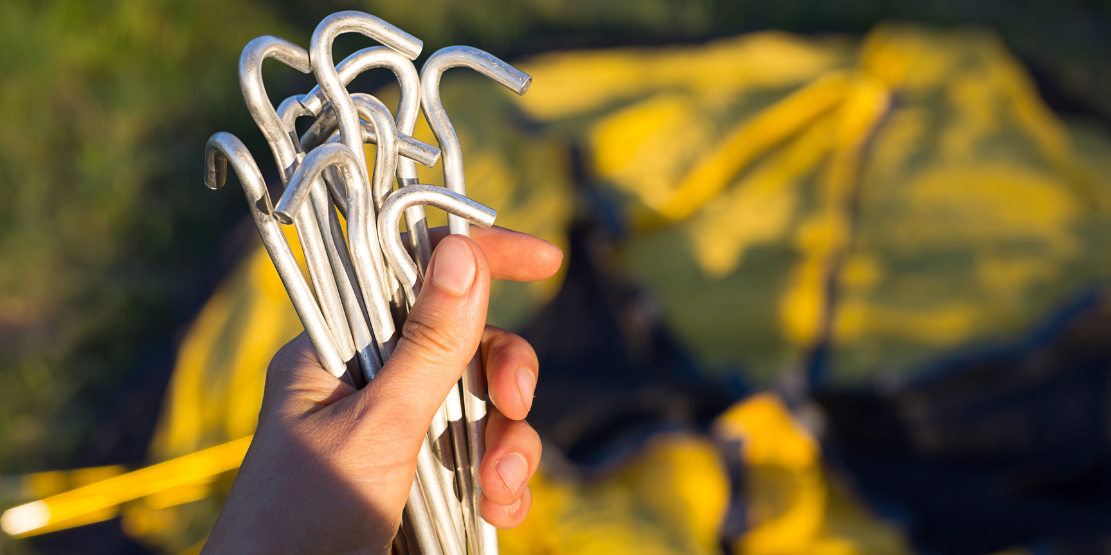 IF YOU'VE EVER SET UP A TENT, you may have noticed the stakes that come with it leave much to be desired. If you haven't noticed, I'll spare you the frustration and tell you now. They're junk. You may have purchased a quality tent, but the stakes out of the bag aren't.
The quality of your stakes can make all the difference in your overall tent camping experience, even extending the life of your tent. Investing in something more heavy-duty, durable, and well-suited for the terrain may also save you money in the long run.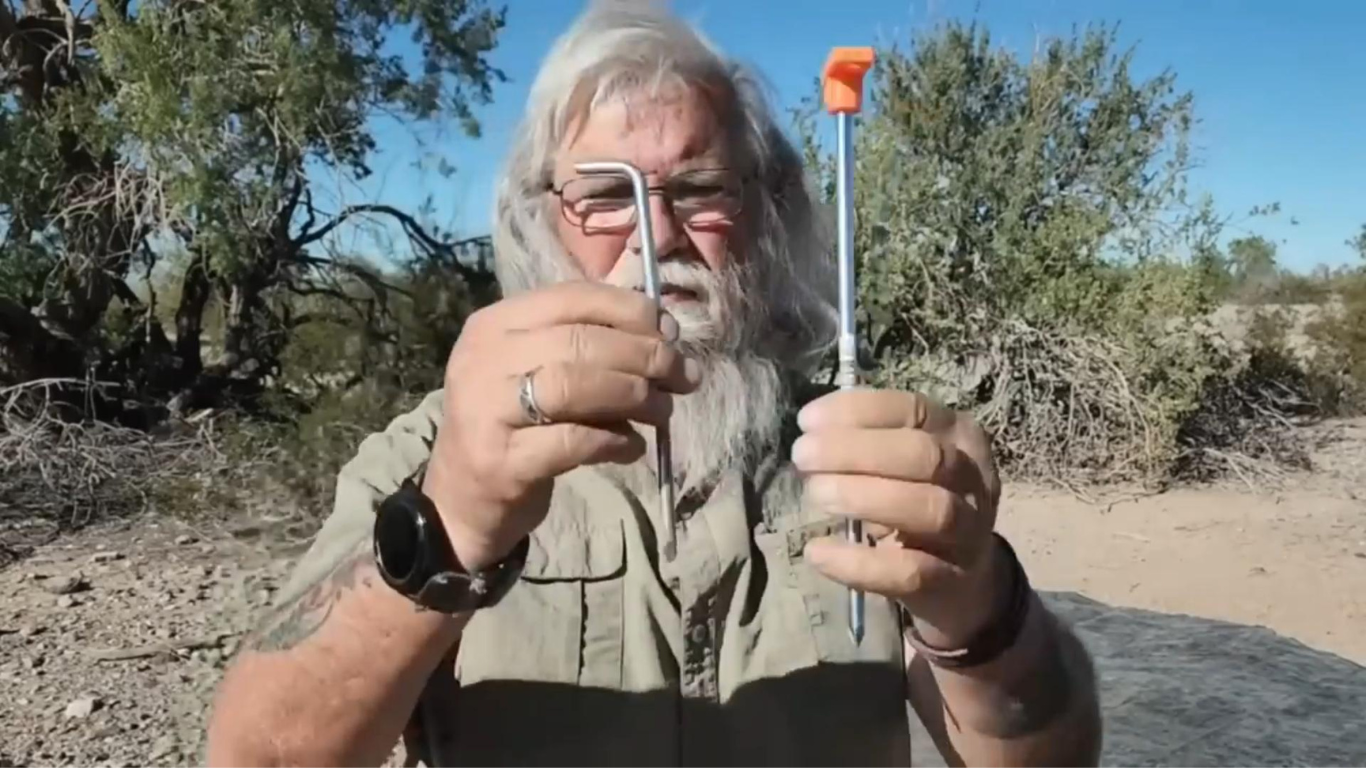 Tent stakes are used to maintain the shape of the tent and secure it in place. My experience of using these out-of-the-bag stakes is not good. They are as flimsy as they look. If they don't bend going in, they will bend coming out. Depending on the terrain, you may not get them into the ground at all.
Rocky soil in the desert makes it nearly impossible to drive in these original thin steel stakes. On the other hand, a stake may easily go into soft sand but will pull right out of it too. In National Forests, soil is often soft spongy stuff similar to topsoil or peat moss. I've seen high winds pull stakes right out of the ground on both desert and National Forest land.
In sand or thick topsoil terrain, plastic stakes will do the job. The more surface area and length, the better. These won't do you any good in rocky soil. They'll either break or be impossible to drive into the ground. Plastic can eventually become warped by heat or damaged with hammering.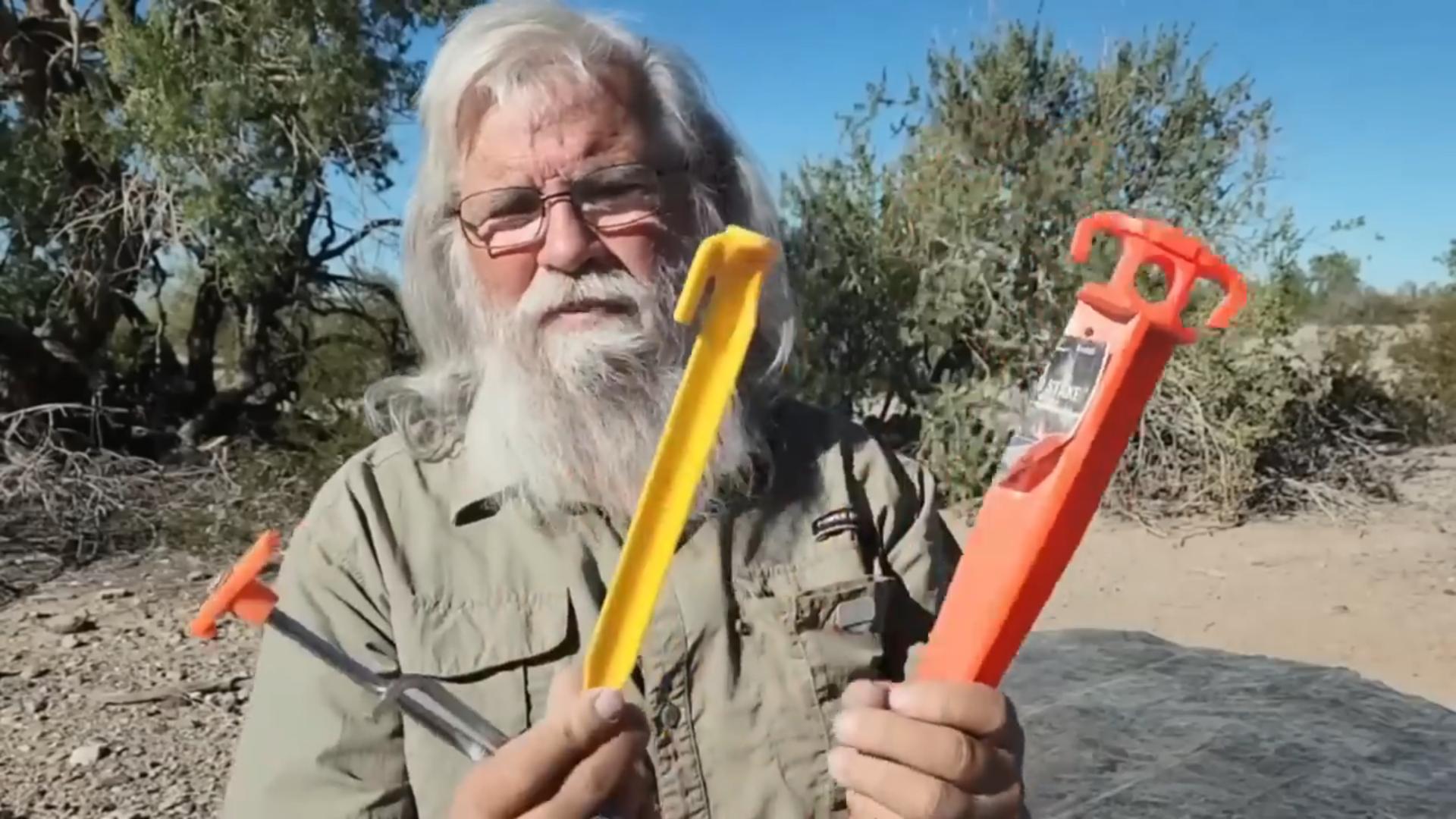 In the rocky desert landscape, I use a long, thick piece of rebar. This stake can be driven into the soil, hit a rock, and go through or around it. I have been buying the rebar stakes with a welded loop and have no problems with them. When pounding on the rebar, I've missed and hit the welded loop piece and never had it break off or bend. They are surprisingly good quality.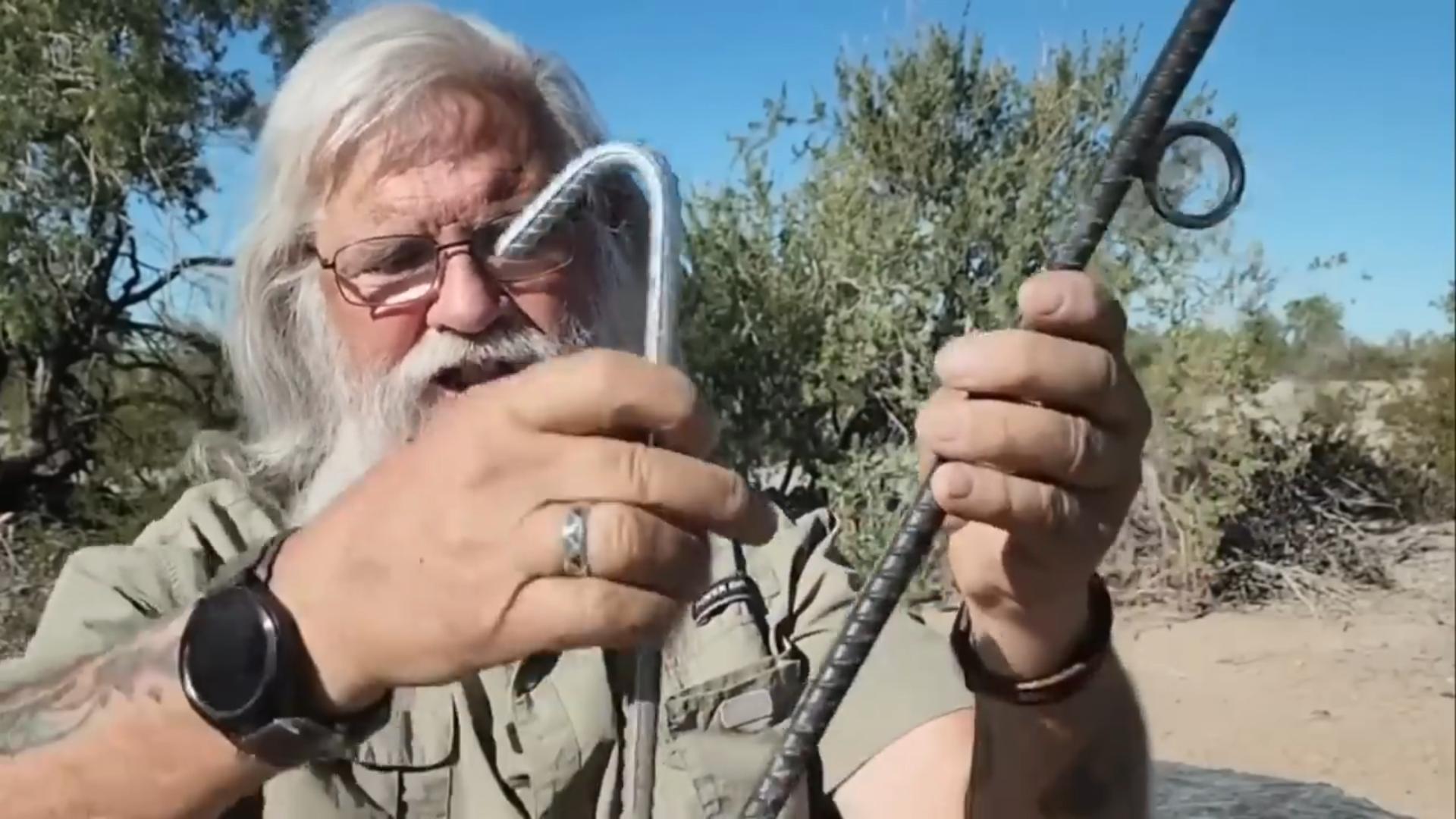 You may not have experience yet with all the terrain and soil types you will encounter as a nomad. The ground changes as you move, so having a variety of stakes can make a big difference. If you invest in a tent, it's worth investing in a stake intended for your environment. I don't suggest carrying more than you need, but you likely need more than one type of stake in this case. You most certainly need them to be of better quality.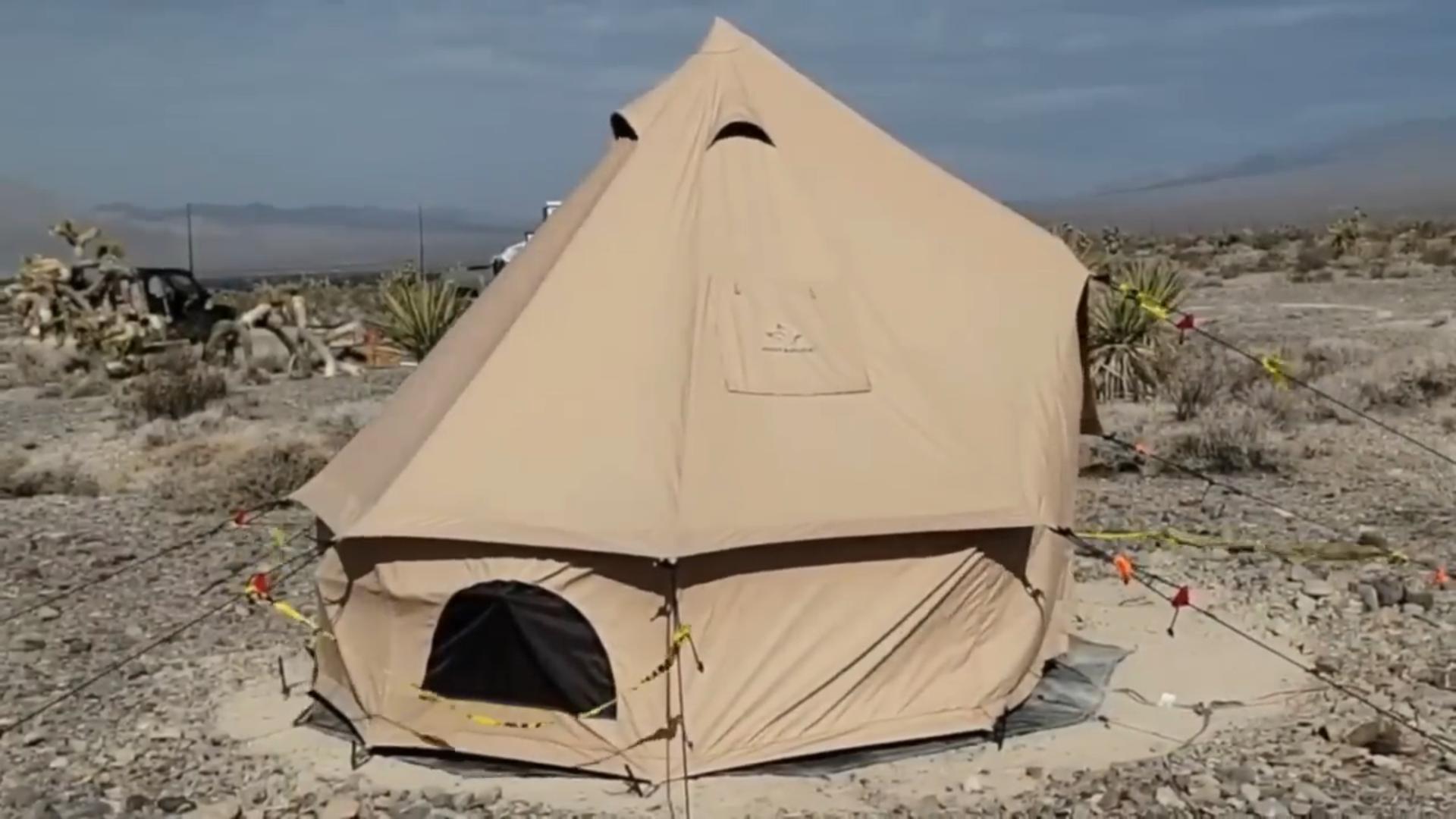 I keep the plastic, rebar, and heavy-duty steel stakes with me and have use for them all. There are many options out there. Even a simple nail stake made of heavy-duty steel will reliably penetrate the hardest ground. I recommend upgrading your original tent stakes with more suitable replacements, and I know you'll be glad you did.
Does anyone strangely feel like firing up the grill after reading this one?