Hi, I'm Al Christensen. Bob has chosen me to be the editor, administrator and chief worrywart of the Cheap RV Living website. Let me give a brief explanation of how we've reorganized things.
Nearly all of Bob's blog posts from the past years have been moved to the Knowledge Base. You can access it by selecting Learn from the menu.
The newest articles will be featured on the home page. Slightly older ones will be featured on the Blog page and/or listed in Recent Posts. After about 30 days they will be moved to the Knowledge Base.
No matter where on the site something is, the Search function can find it.
We've tried to make the site as user friendly as possible for phone, tablets and computers. If you're having a problem, email me at editor.crvl@gmail.com.
The Russians are coming! The Russians are coming!
Besides being the editor, I also moderate the comments. Neither you nor I enjoy moderated comments, but the site gets a dumpster load of spam—most of it in Russian. Whereas most international spammers use English (though often badly) there are Russian spammers who use only their native tongue. In a way, that's helpful to me. I don't need to look any further than the Cyrillic characters.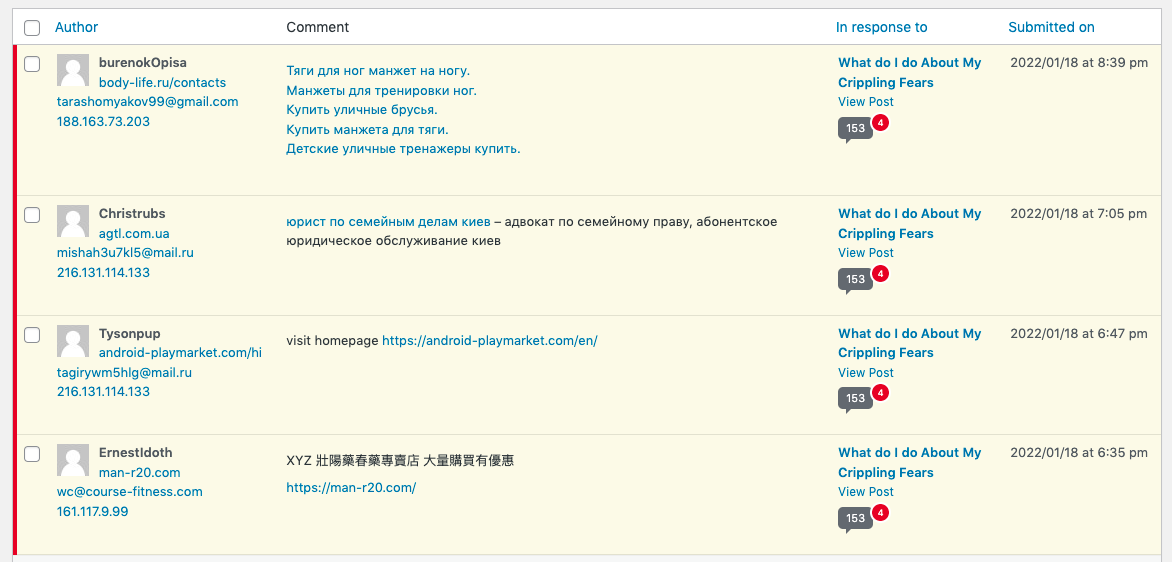 But the Russians aren't the only ones, so I need to check them all. Comments with links are usually spam. So if you want to make sure your comments don't get trashed, you might want to avoid vaguely worded compliments about the site followed by a link.
My comment policy is like Bob's. You don't need to agree with what we post. You don't need to praise us. You don't even need to be positive. Say what you want. Just don't get abusive or cruel. Or write in a language from a country that's notorious for spam.
Thank you, and I hope you enjoy the site.